Composite wood decking is a resilient decking material. With the attractive decking design & lasting wood-polymer composition of this material, it is usually considered as the best product for balcony wooden decking or pool decks in Singapore, as well as in other parts of the world.
Here are some reasons why Composite wood decking is preferred over other material.
1. Termite-proof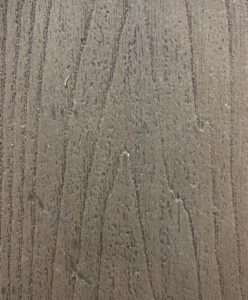 Composite wood is made of a mixture of wood and plastic. As composite is not a natural wood, it is highly resistant to rotting and decay. You may rest assured that you will not have termite or any insect problem with composite wood decking. As such, this termite-proof decking becomes a popular choice for house owner for their balcony flooring, patio and planter box in Singapore.
2. Aluminium support
Unlike the traditional decking installation system which uses wood support, our composite wood decking comes with aluminium support. This eliminates chances of rotting or decaying support beneath the deck which could potentially cause the decking to sink down over time.

3. Consistency of Composite Wood Planks
Typical feedback from natural wood decking projects is that some wood planks look different from others. As composite wood is factory-made, every composite wood plank is very consistent to one another in terms of wood grain and colour.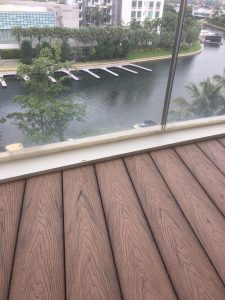 Check out the different collections of Composite Wood Decking
Contact Us
30 Kallang Pudding Road #04-04
Singapore 349312
+65 8616 2206
By Appointment Only (in line with Covid 19 Movement Restriction Protocol)