Composite wood decking is a resilient decking material. Composite wood decking is a resilient decking material. With the attractive decking design & lasting wood-polymer composition of this material, it is usually considered as the best product for balcony wooden decking or pool decks in Singapore, as well as in other parts of the world.
Here are three popular composite wood decking options:
The material used among the different composite decking products in the market may give rise to different standards of quality. Looking at the manufacturer guarantees a good quality composite decking product.
As a result, whether it comes to designing a balcony or outdoor patio, composite decking is far more suitable than solid wood decking. Traditional composite decking lacks the benefit of a protective capping, making them more prone to stains. Yet a little cleaning and care for the decking will ensure that spot stains may be removed without a lot of effort.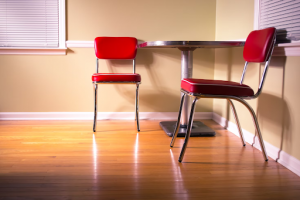 A new product on the market consists of composite decking with a mixed layer. This type of composite decking has only been on the market for about three years, it is difficult to assess its benefits and drawbacks. It often expands and contracts when exposed to unexpected temperature changes.
The protective sleeve provides fading resistance that typical (uncapped) composite solutions cannot match.  Boards will go through a weathering process, which will cause them to lighten up as they are exposed to UV rays.
This unique decking material outperforms the competition due to strict standards and the use of sustainable materials from sources. This makes it very easy to clean and maintain and it is made with a high percentage of natural wood flour (more than 60 per cent). It is environmentally friendly and recyclable.
All homeowners need to do is to wash the wood decking by spraying water on it as a result it saves money on maintenance.
More trees will be preserved and house owners can help protect the environment by using the eco wood composite decking.
Homeowners should still inquire about the composite decking manufacturer's source with their flooring contractors.
With such a diverse selection of composite decking materials on the market, homeowners should do their homework before selecting on a composite wood decking product for their outdoor balcony, patio, or gardens.
Check out the different collections of Composite Wood Decking and Timber Flooring Singapore.
Contact Us
30 Kallang Pudding Road #04-04
Singapore 349312
+65 8616 2206
By Appointment Only (in line with Covid 19 Movement Restriction Protocol)