It's quite simple: to protect your loved ones, just like buying insurance. In Singapore, about 40% of injury-related deaths are due to falling. Having an elderly or children at home can be a cause of concern if there is a staircase they have to travel up and down every day. This is because most houses that have a staircase in Singapore only have a handrail on one side of the stairs by default as BCA states "at least" one side of the stairs has to have a handrail. Therefore, very often house owners have to seek help from a handrail contractor to provide support on the other side of the stairs to ensure safety on either side of it. Our wood handrail comes with stainless steel brackets which provide very strong support to the handrail. The brackets are typically spaced out by around 4 foot intervals.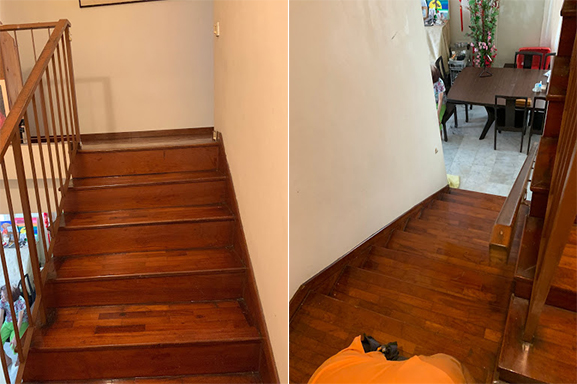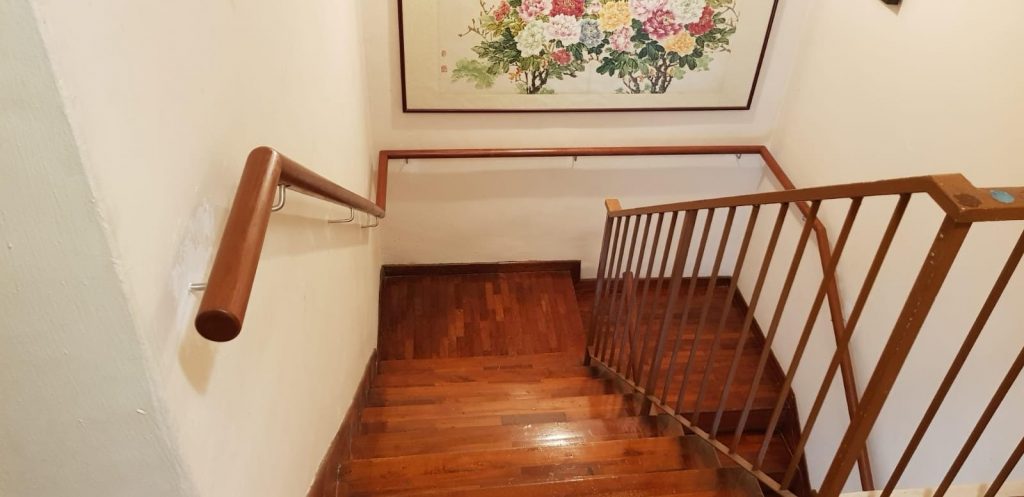 Most handrails in Singapore are purchased by the middle generation to support the generation above and below. Our internal observation from our consumer behaviour suggests that more than half of our wood handrail works are to support the ageing grandparents residing in the house. Despite the availability of various sizes of handrail, 45 mm diameter – slightly less than two inch, and one of the smallest sizes available – is the popular choice for our elderlies who have relatively smaller bodies, hence smaller hand grasp. This is why circle wood handrail with 45 mm diameter is popular for residential owners. This is backed by a recent study suggesting that 40 mm diameter is optimal for elderlies.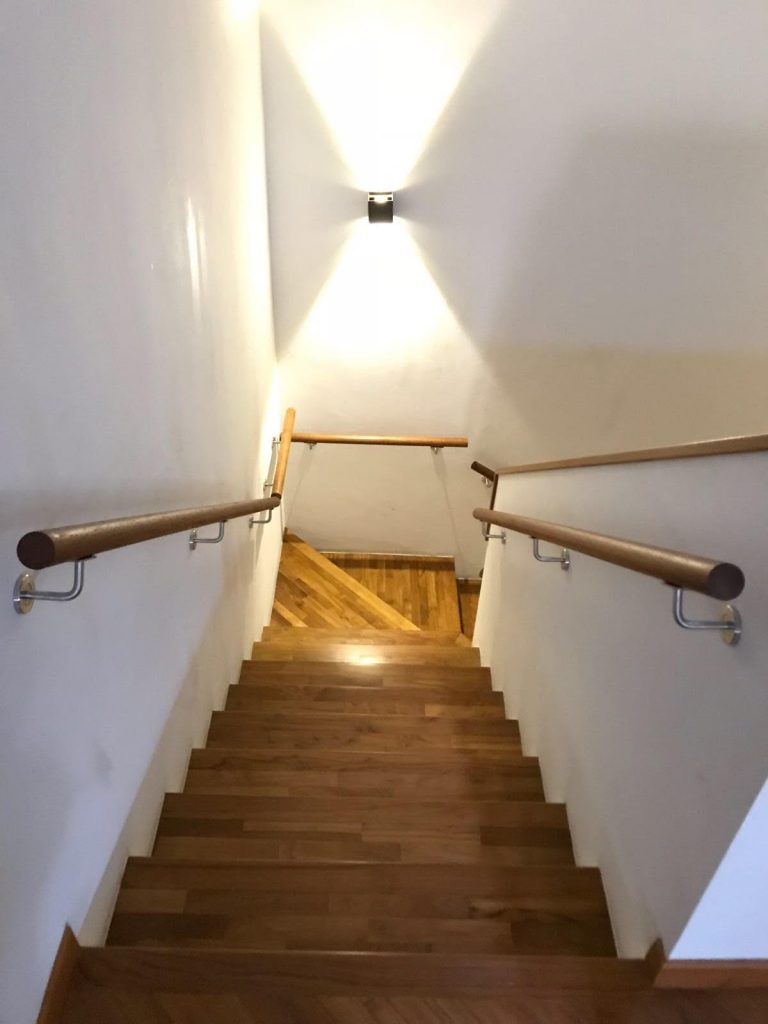 Commercial property owners would tend to prefer a slightly larger size, about 3 inch or 4 inch. The wood handrail can be in the form of egg shape, triangle shape and many others. Shopping malls use a big size handrail as many patrons would lean leisurely on it.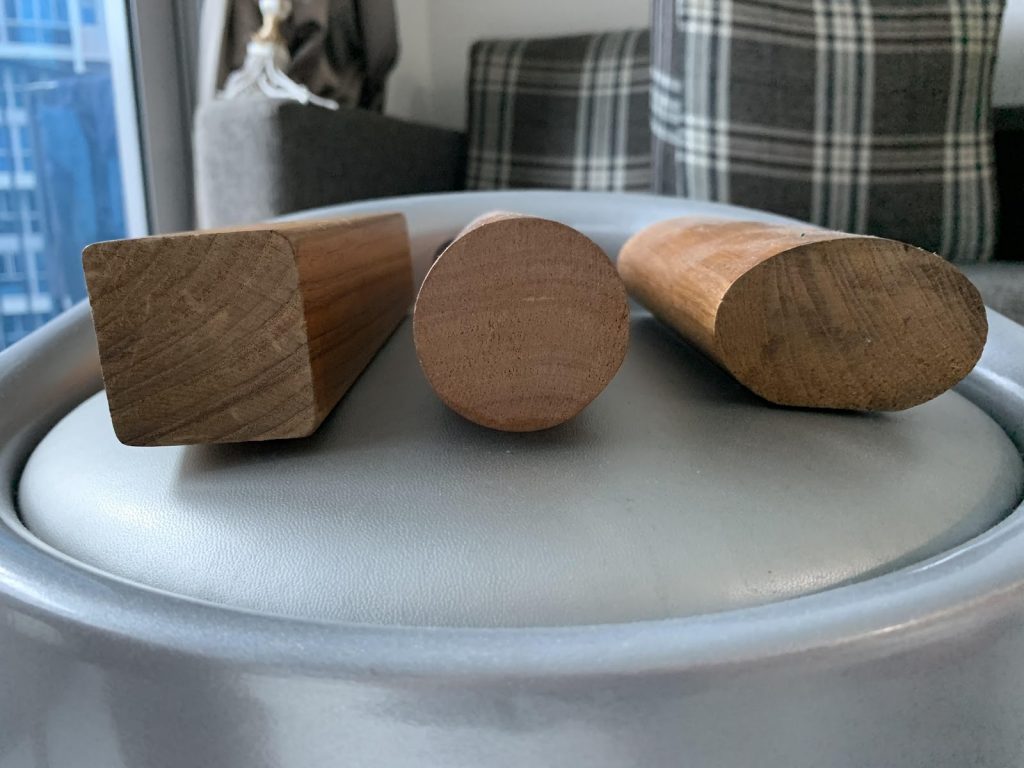 Other than size, the next variable to consider is the type of wood handrail. Timber handrails in Singapore are generally Nyatoh wood, Burmese Teak wood and American White Oak wood. Nyatoh wood has a somewhat reddish base colour with minimum grains. Burmese Teak wood has a golden brown base colour with a more premium-looking wood grains. American White Oak has a white base colour with straight line grains. All of these woods are long-lasting and it is entirely up to the property owner to choose which type of wood that suits the theme of his house. If there are wooden steps on the stairs, they are usually Burmese Teak wood and therefore most likely Burmese Teak wood will be selected as the handrail material as well.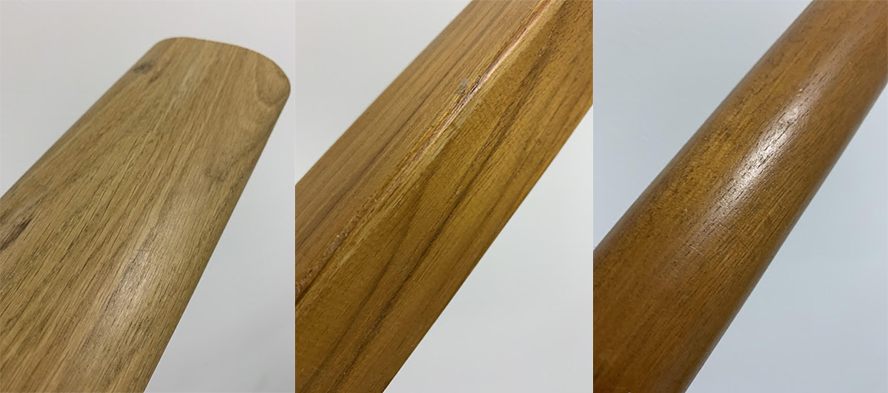 In some cases, owners may want a certain type of colour to be applied on the wood handrail too. Wood handrail installation package typically includes two coats of varnish, and we usually recommend and apply natural clear varnish to maximise the effect of the wood grains. The darker the varnish used, the less wood grains visible to our eyes. Another way to apply the finishing touch to the wood is to use a wood paint. The difference between paint and varnish is that paint will blanket the wood so that all the wood surfaces including the grains will not be visible anymore. With painting, all colours can be applied to all wood just like wall painting.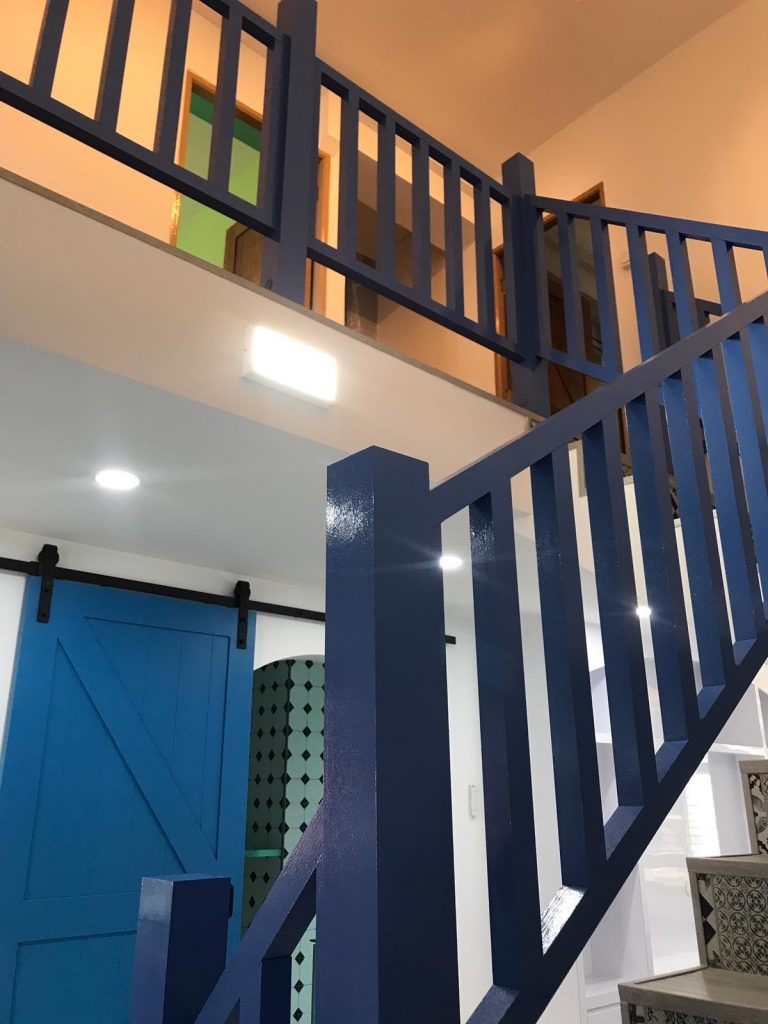 If you are interested to learn more about our handrail services, check out our product page and contact us via WhatsApp/phone at +65 8616 2206 or leave a form and we will contact you.
Contact Us
30 Kallang Pudding Road #04-04
Singapore 349312
+65 8616 2206
By Appointment Only (in line with Covid 19 Movement Restriction Protocol)