Hardwood or solid wood flooring is one of the most beautiful flooring types available in the market. In our previous article about wood flooring types, we also discussed that solid wood flooring is the best option if you want flooring that will last.
But did you know that there are different solid wood flooring types? Aside from the usual kinds like teak, oak, and walnut trees, you can also opt to use American white oak flooring.
American white oak flooring is gaining popularity among homeowners today because of its beautiful appearance and its other features like increased water resistance. Curious about other fantastic benefits of owning white oak flooring? Read more to find out.
American White Oak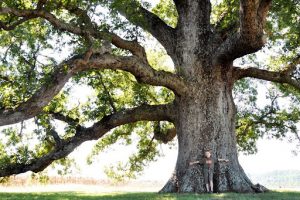 White oak trees are commonly seen in the eastern part of the United States. These trees have a Janka rating of 1,350 pounds per foot. The Janka rating is a process of measuring the durability of wood by pressing a metal ball to the surface, simulating the wear and tear of everyday use.
Planks produced from American white oak trees are highly rot-resistant, to the point that this type of wood is used for boats. American white oak is also a popular material for cabinets because of its distinct look and fantastic durability.
American white oak also has a distinctly uneven and rough surface, making it unique when turned into flooring or any other furniture.
White Oak Flooring
With the American white oak qualities mentioned above, there's no doubt that this type of wood makes for good flooring. From appearances alone, the white colour is something that immediately stands out.
Additionally, the white colour of the wood allows for a wide variety of stains to be applied on the surface. Stains dictate what the final colour will be, and having white as the canvass, so to speak, will make things easier for the manufacturers to address what colour the clients want.
Beyond the looks, the additional durability compared to more common types of solid wood flooring like oak or teak also sets white oak flooring apart. This type of flooring is also highly water-resistant due to the tight and straight grains, giving more room for the water to flow.
Janka Ratings of the Different Types of Hardwood
The Janka rating is the primary method of measuring the hardness of the different types of solid wood. To come up with these ratings, these wood types are subjected to an impact test designed to determine the breaking point of each.
While white oak flooring is essentially in the middle of the pack, it is ahead of the competition when you compare it to the more common and affordable solid wood flooring types.
There are many other types of hardwood with better Janka ratings, but most of them are not readily available in Singapore. For reference, here are the different kinds of hardwood and their Janka ratings:
| | |
| --- | --- |
| Hardwood Type | Janka Rating |
| Patagonian Rosewood | 3840 |
| Brazilian Walnut | 3680 |
| Brazilian Ebony | 3640 |
| Red Cumaru | 3585 |
| Brazilian Pecan | 3540 |
| Cumaru | 3540 |
| Brazilian Cherry | 2350 |
| Mesquite | 2345 |
| Santos Mahogany | 2200 |
| Merbau | 1925 |
| Jarrah | 1910 |
| Taun (Malaccan Cherry) | 1900 |
| Purpleheart | 1860 |
| Hickory | 1820 |
| Pecan | 1820 |
| African Padauk | 1725 |
| Wenge | 1620 |
| Hard Maple | 1450 |
| Australian Cypress | 1375 |
| White Oak | 1360 |
| Ash | 1320 |
| Bamboo* – Teragren Craftsman II | 1307 |
| American Beech | 1300 |
| Red Oak, Northern | 1290 |
| Yellow Birch | 1260 |
| Heartpine | 1225 |
| Black Walnut | 1010 |
| Teak | 1000 |
| Black Cherry | 950 |
| Southern Yellow Pine, Longleaf | 890 |
| Southern. Yellow Pine, Shortleaf | 690 |
| Douglas Fir | 660 |
White oak has a higher Janka rating than bamboo, which is considered one of the most durable types of wood. Compared to the commonly seen teak and red oak, white oak also holds its own.
This hardness rating also means that white oak flooring can stand the test of time, a perfect compliment for your ancestral home.
Conclusion
White oak flooring is truly unique in every way. From its colour, grooves, and even durability, it is sure to stand out among other solid wood flooring types. The rustic aesthetic also helps improve the overall look of your dream home. Add the ability to apply various colour stains to customize the look of the flooring to your liking, and you have a flooring that is strong all around.
Good Wood Carpentry provides you with all-natural home improvement materials and furniture like white oak flooring. We are dedicated to bringing nature to your home, and this is evidenced by the products we have on offer.
Explore our website for more amazing products, or if you want to read more informative articles. There is also a review section to read feedback from satisfied customers. Trust that Good Wood Carpentry has got you covered for your home improvement needs.
Contact Us
30 Kallang Pudding Road #04-04
Singapore 349312
+65 8616 2206
By Appointment Only (in line with Covid 19 Movement Restriction Protocol)