Your dream home deserves nothing but the best! From the front to back and floor to ceiling — every detail must align with the desires of your heart.
There are, of course, plenty of options to consider if we're talking about floors. Vinyl flooring is one of the best versatile options you can get for your dream home.
If you are curious about what makes vinyl flooring ideal, keep reading to find out. We also have a colour guide for you so you can be sure about choosing the best for every room in the home of your dreams.
What Makes Vinyl Flooring Ideal?
Plenty of reasons makes vinyl flooring ideal. One of these is vinyl flooring's versatility. Whether you want your kitchen, bathroom, living, or bedroom to look like it has ceramic, stone, tile, or wood flooring, there is a vinyl flooring variant for you.
Quality is not the least bit sacrificed just because vinyl is versatile. In fact, this type of flooring is especially durable. It has multiple layers plus a thick core which makes walking on it comfortable. It is also mostly water-resistant, so you don't have to worry about minor spills damaging it.
Vinyl has two main kinds — panel flooring and sheet flooring. If you are on a quest to make the room look like its floors are anything but vinyl (but still cheaper because it actually is vinyl), then the panel flooring type is for you. However, if you care more about an easy and simple installation procedure which you can try doing yourself, sheet vinyl is the way to go.
Now that you got an overview of vinyl flooring, it's time to choose what colour would best suit every room in your dream home. Below is a list of vinyl flooring colour trends in 2022 to help you choose wisely.
Vinyl Flooring Trends For 2022
Whether you want vinyl flooring bright colours or darker hues, there is the right vinyl colour for you. We have a wide selection of vinyl flooring, so keep reading and have fun imagining your dream home.
1. Lighter Tones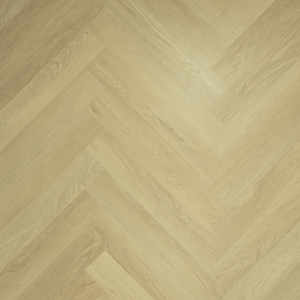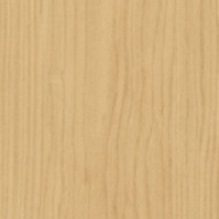 Lighter tones, more commonly known as blonde wood colour, give way for a light ambience and airy feel in any room. If your space is not that big, but you would like to give the illusion of it being wide and spacious, light coloured vinyl like Golden Pecan or Maple will give you that beautiful, brilliant magic.
Light colours work best with larger planks to make the room feel bigger and more open. It will also give any furniture or fixtures in the room pop, especially if you have statement pieces to display.
2. Honey Hues
If you like the illusion that lighter tones will give, but you also think a little more warmth would make your house a true home, then honey hues like Classic Oak and Cider are the vinyl flooring colours for you.
Honey Hues work great if you want your home to feel one with nature since it mimics wood at its natural state. It is midway between light tones and darker ones, so it will surely be a classic flooring colour that you nor the passing seasons will not get tired of.
3. Whitewashed Woods
For those looking for a beach ambience for their dream home, whitewashed wood vinyl is a perfect pick. This colour is even lighter than the light blonde tones mentioned above, so the illusion it gives is more or less similar. It also creates a perspective of a wider, airy space where you can relax and breathe.
Vinyl flooring like the Denali Light Grey and Ivory Oak is best if the location of your home lacks natural light sources, but you still want that bright, cheerful feel. While dark furnishings will surely pop and contrast with this flooring colour, shades of blue will likely complement it best.
4. Distressed Dyes
Don't be stressed with distressed dyes. While these vinyl flooring colours are not new, they are still trendy in 2022. Do you see how distressed jeans give a bit more character to your fashionista persona? The same goes for distressed vinyl flooring. It gives your room an extra personality.
Go for colours like Light Grey Hound or Midnight Concrete — two different shades but both oozing with personality. Distressed dyes are perfect if you want to have a rustic theme for your dream home. With distressed dyes, your home would look timeless and classic.
5. Go Grey
Going Grey has never been this fun. While vinyl flooring on its own is already very versatile, it becomes even more versatile when you go grey. Whether it's in the lighter shade like Mineral Light Grey or simply Mineral Grey, grey colours are popular whatever year it is.
Such a neutral colour allows owners to play with any room design, whether they want the place to be monochromatic or accentuated with bolder hues. Depending on your personal preference, grey vinyl colours will surely deliver!
6. Bold and Beautiful
High-contrast hues which are bold and beautiful will definitely make a statement for your dream home. Colours like Umber or Hickory Oak are so natural that it's another great option if you want to go for a rustic style.
Unlike other colours above, these hues of vinyl flooring are straightforward and attention-grabbing. When you choose it, you better make sure you absolutely love the specific colour you pick because it will surely pop.
7. Decorative Vinyl
Other flooring types have beautiful patterns — from gorgeous graphics to quirky, charming ones. Thankfully, vinyl flooring has that, too!
Decorative vinyl is growing in trend. While they do not give a similar feeling to natural wood or stone, it gives a unique vibe perfect for owners who are undaunted and adventurous by nature.
You may want to try out colours like Night Terrazzo or Dark Tweed, which are both a wonder of their own. Since vinyl flooring is easier to install than tiles, you can have a lot of fun matching different designs to come out with a space that you love!
Things To Consider In Choosing A Colour 
So the question remains: how to choose the right colour for vinyl flooring? How can you make the right choice with so many options at your disposal? Don't worry because we've got you covered!
Below are the things you must consider in choosing the right colour for your vinyl flooring.
1. Size Of Your Space
It's simple — bigger rooms will feel much cosier with darker hues of vinyl flooring, while smaller rooms will feel wider with lighter tones. In short, the size of your space and how you want it to feel matter in choosing the right vinyl flooring colour.
However, this is not to say a light tone of vinyl flooring would look bad in a big living room. If you would like your already expansive room to feel much wider so your kids would be more encouraged to run around, by all means, pick a bright colour!
2. Room Lighting
Lighting has a huge influence on the way you perceive a room. As lighting changes depending on different times of the day, it will be a good idea to ask your flooring provider for vinyl flooring samples and examine how it matches in different lighting.
For instance, a room would likely depend much on natural light during the day, especially if there is no shortage of windows where sunlight can pass through. However, artificial light would certainly be necessary during the night, so you have to pick a flooring that will match both light sources.
If it's tricky to find a colour that goes well with both your day and evening lighting, it will be helpful to consider when is the time that certain room is busiest. For example, you might want to get a colour that goes well with natural light for your kitchen that is busy all day. For your bedroom, it is better to have a colour that matches the artificial lighting since you are more likely to hang out in it at night.
3. Colour Psychology
They say a picture is worth a thousand words, and one of the reasons for that is most likely the colouring. The same goes for your floors and your overall house interior. Knowing colour psychology and how it evokes a certain feeling you would like to dominate in a certain room is a great advantage for home builders and owners.
For instance, lighter colours, as mentioned repeatedly, create a feeling of ease and breeze. Brown colours will likely give a feeling of steadiness like a sturdy tree. Grey tones are calming, giving way to a peaceful, cooler atmosphere in the room.
Darker hues and black are so dramatic that they will evoke a feeling of luxury and sophistication if done right. There are other vinyl flooring colours to choose from aside from these neutral tones, so think wisely, depending on what kind of feeling you want the room to give to any of its guests.
4. The Big Picture
In choosing the right vinyl flooring colour, it is a must to consider the bigger picture. You can't just pick a colour you've fallen in love with and call it a day. The room, of course, will not be complete without the lighting, the furniture, and other room embellishments.
To ensure that all your design elements match well with the flooring of your choice, get yourself a flooring sample wide enough to fit a small couch, a curtain panel, and some wall and ceiling samples. Better yet, bring these elements to your provider's flooring showroom and observe if the big picture you're creating is pleasing and still worthy of your love.
If you have furnishings that make a statement, then pick a natural colour that will make these pieces pop. Brown tones go well with the rustic, country-themed interior, while reddish tones of vinyl flooring might just be the thing that will bring a luxurious vibe for your colonial furnishings.
Conclusion
Once you have taken your pick of what colour of vinyl flooring you would like to be installed, your dream home will soon come to a realisation. Browse our website to get more flooring ideas!
Contact Us
30 Kallang Pudding Road #04-04
Singapore 349312
+65 8616 2206
By Appointment Only (in line with Covid 19 Movement Restriction Protocol)