If you're looking to buy flooring made of wood, most likely that you have had the opportunity to hear about "engineered wood flooring" already. What precisely is engineered wood flooring, and what are the reasons to consider it? We will explore why engineered flooring is the most popular choice for people considering wood flooring. 
Engineered flooring was purposefully constructed and designed. It's not the natural flooring which was derived from an existing tree. Let's examine what this means.
The Advantages Of Choosing Engineered Wood Flooring
We all know that the exterior of engineered wood flooring is real wood, so the natural characteristics are evident. There are also other benefits to take into consideration.
Elegant, Classy and Natural Look
Engineered wood flooring in Singapore is one of the most premium flooring available. The top planks are wide, usually between 150 mm to 190 mm, allowing a proper show of the beautiful wood grain on the top surface. Most other flooring materials are not as wide as engineered wood flooring. Solid wood flooring, the other similar alternative, is usually less than 100 mm width. The wide planks also make the price of engineered wood flooring more costly as bigger trees are needed to make these engineered wood planks.
Installation is simple and easy to do
Engineered Wood is famously simple to lay. With its simple tongue and groove design, the wooden boards can be applied perfectly. The flooring can be used for the installation of a professional or DIY contractor. While most of the process is similar to solid wood flooring installation, the installation of most engineered wood floorings does not require the dusty process of sanding and varnish. This is because most engineered wood comes pre-finished from the factory. Selecting engineered wood flooring can save you time and money in the process of laying your ideal floor. If you're not keen on making it yourself, contact SG Goodwood and we are happy to help you with the engineered wood flooring installation. 
Variety of Color
Most engineered wood in Singapore uses White Oak wood as the top plank – thus the term engineered wood in Singapore is often interchangeable with Engineered Oak. As White Oak wood has a very whitish color, it serves as a good base for many different possible colors or stains.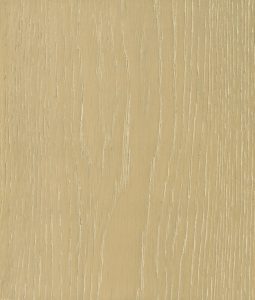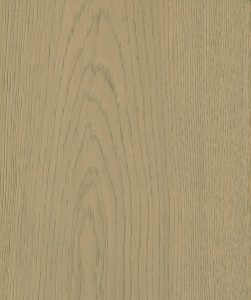 Above pictures display the same species of Engineered Oak wood, but with different possible colors and stains. The variety of selection allows house owners to cater the wood flooring colors to their preference and taste.
Types Of Engineered Wood Flooring
In terms of the structure of Engineered Wood, there are generally two types.
Multi-ply engineered wood flooring is by far the most popular kind. It offers the same feel underfoot and also solid flooring. The layers are layered to provide additional resistance to over-expansion and cupping. The thickness of the whole board typically can vary  and the added strength of the core plywood provides stability.
3-ply engineered flooring is another popular option. It is comfortable to walk on and highly resistant to expansion and cupping. The core is made of one solid piece of wood, usually pine wood. This option suits house owners who prefer not to have many plywoods in their houses.
Common Misconceptions
It is essential to be aware of any issues and ensure that your flooring is in line with your expectations for your flooring.
Engineered wood is not scratch-proof. The top layer remains natural wood and will be susceptible to scratches and marks.

They're not waterproof. If you are concerned about water leakage, you may engage a waterproofing contractor to lay a layer of waterproof coating on the concrete base before the installation of engineered wood flooring.

Sanding and varnish is doable but only up to a limited number of times. One must not sand the engineered wood too much, to maintain the solid wood layer at the top.
Contact SG Goodwood
Are you looking for high-quality engineered wood flooring?
SG Goodwood is here to help! We have been in the business as a reliable and professional wood flooring contractor for years. We offer excellent quality wood flooring products and services at competitive prices. Our customers return to us because they know we will deliver a service that exceeds their expectations.
If you're searching for a one-stop wood flooring contractor in Singapore, contact SG Goodwood, we have many years of experience and know-how to supply you with the wood flooring products that are best for your needs and can give you quality wood flooring services.
Contact Us
30 Kallang Pudding Road #04-04
Singapore 349312
+65 8616 2206
By Appointment Only (in line with Covid 19 Movement Restriction Protocol)