Thinking of Using Timber Decking For Your Next Project?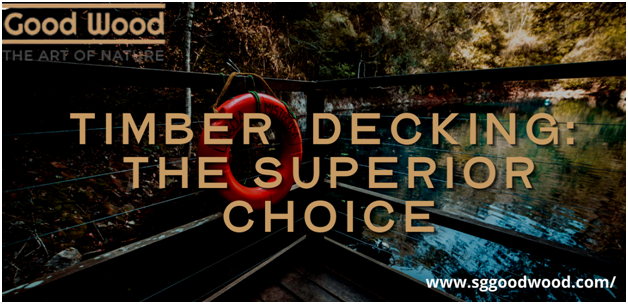 The most crucial question that homeowners ask when building their new house is which type of decking will be the most durable, versatile, and affordable?
Homeowners looking to build a long-term investment must consider certain vital factors before making their decision. When picking out which type of decking to use, they must consider several things, such as cost, durability, and maintenance. Most importantly, whatever materials they choose should be environmentally friendly. But what's the best option for you? Let us discuss the benefits of using timber decking in your home.
Timber Decking Professionals in Singapore 
Nothing can transform your outdoor paradise quite like timber decking. Count on us to offer you a complete supply and install service on our extensive range of composite and timber decking products.
The only choice you must make is to use high-quality hardwood when it comes to building an appealing deck. If you are on the lookout for something that can bring a sense of natural beauty to your home, timber deck is the ideal choice to make.
Browse through our Collection!
Premium Timber Wood Decking to Stand on
Our team of experts believe in giving you what you are anticipating from your outdoor living areas. We are efficient, reliable, and quite easy to deal with. Good Wood strives to offer you a diverse range of beautiful natural timber products.
Premium Timber Wood Decking to Stand on
Enhance your Curb Appearance
There is something about timber decks that makes thwm an excellent lifestyle property choice. They tend to enhance the curb appeal of your home. There is no denying the fact that a striking deck can add value to a property.
Improve the Practicality
The trend of indoor-outdoor family homes is climbing the chart faster than ever. Outdoor decks are a flexible, practical application that tends to maximise the space for your family to walk, sit , and spend a wonderful evening. .
Boosts Flexibility
Timber5 decking is quite versatile and it can be used around ponds and water features. It can also be placed where you get the most amount of sun in your garden. Our timber decks are designed to withstand a plethora of elements.
Strength & Durability
When you are planning out something for your outdoor living spaces, you have to make sure that it is both sophisticated and practical. And, nothing is more practical than hardwood. It is extremely durable and long-wearing.
Why Choose us?
Frequently Asked Questions
Have any more queries?
Contact us on +65 8616 2206