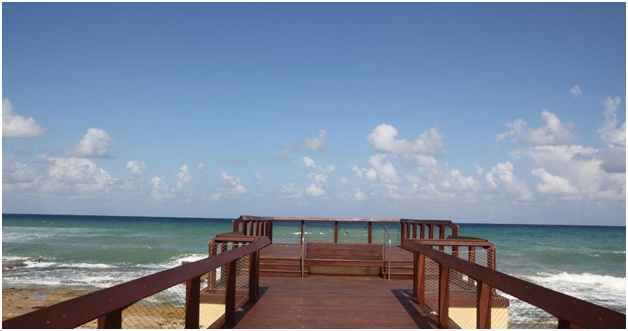 There are many benefits to outdoor decking, and it will be a good investment. Outdoor decks are often the best place to relax and enjoy the colors and scents of nature while having fun with loved ones.
Your budget is the first thing you need to determine. You can get started for as little as $500, but that isn't going to get you very far!
Decking prices are determined by many factors, including the material used, how long the deck will last, and the amount of maintenance it requires. The three most popular types of materials for home decks are wood, composite, and PVC. Wood decks are usually made from softwood or hardwood, depending on the desired appearance. Composite decks are constructed using wood fibers and recycled plastic to create a solid yet lightweight surface. PVC is also lightweight with a low-maintenance finish that resists fading over.
In this article, we are going to discuss the price of wooden decking in Singapore.
Prices of wooden decks
Wood decking, if you wish to call it that, or Balcony Flooring prices in Singapore range from 16 to 32 dollars per square foot, depending on the type of wood, you decide to use. It includes all the steps involved in supplying, installing, sanding, varnishing, and maintaining the timber decks. Here is a look at a range of prices for different types of wood.
Wood Decking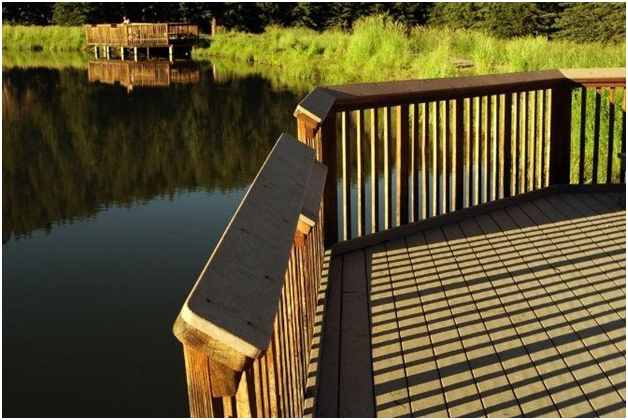 The most common type of decking used in Singapore is teak. It comes in two varieties:
Indonesian Teak
Burmese Teak
Among the teak genus, there is a highly valued species known as teakwood. The tree is slightly deciduous; it sheds its leaves during the dry season to conserve water. Teak wood can be used for many things, such as making furniture, producing paper, and other construction purposes. Teak trees grow in Southeast Asia and India. Until teak trees are mature enough to be harvested, they will take about 25 years to mature.
The demand for teak wood has increased due to its excellent physical properties like stability, durability, density. The teak wood prices keep rising, making it the most expensive type of tropical hardwood.
Wood decking Singapore price is about $28 to $ 32. It is expensive because of its rarity and durability.
Timber Decking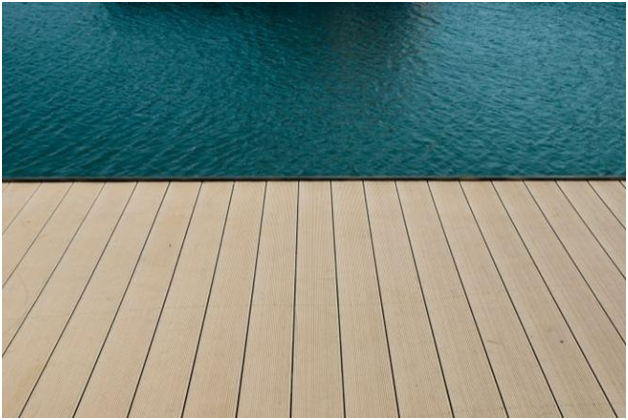 Following timber are used in Singapore decking often:
Merbau decking has been used for over a decade now in the construction industry. It is one of the most durable decking materials that are available on the market today. They are best known for their durability, strength, and longevity. The advantages of using Merbau wood as a building material are plenty.
Chengal decking is a type of decking material known for its durability and longevity. In addition to this, it is also an eco-friendly, sustainable alternative to other products available on the market today.
The popularity of the Ironwood decking product has increased dramatically over the last few years.
Ironwood timber is classed as an exotic hardwood, and it is one of the hardest timbers available today. It is perfect for decks where you want to create a robust, long-lasting structure that will provide excellent stability and support for all areas of your home. The Price of Ironwood will always vary depending on where you live, but it's generally more expensive than other types of hardwoods. In most cases, it ranges from $7 to $10 per square foot, which makes it a bit pricier than some others—however, Timber decking Singapore price range from $20 to $25.
Cheap wood decking:
Balau – Balau is a variety of tropical hardwood that is similar in color and texture to teak. You can use it for many exterior applications, such as decking, siding, flooring, outdoor furniture, and more.
The most common use for Balau lumber is to produce premium quality decking boards used by homeowners looking to build high-end decks. It is one of the cheapest wood deckings. You can get it in an affordable range from $16 to $19 per square meter.
How is deck price affected?
Deck price depends upon various factors. Pricey the wood, more will be the cost of decking. The quality and rarity of wood also affect the cost. It is recommended to choose less expensive wood of quality. However, we need to consider all the factors before getting a wood decking:
Installation Method
Decking installation is not only a prevalent task, but it's also one of the most complex. So complex, in fact, that it takes a lot of skill to do well. You can have a professional deck company install your new decking for you, or you can take on the challenge yourself and save some money.
Decking installation cost varies depending on several factors, such as the number of feet you want to cover, the type of materials you will use, and the complexity of your design.
Varnish types for wood
It is also widely believed that the type of wood stain used in wood decking significantly influences the price.
In addition to this, you should be aware that through the use of second-grade varnish, you may decrease the cost of your decking; furthermore, you may experience flaking, peeling, as well as even blistering.
When a protective coating on the wood is damaged, the wood becomes much more susceptible to UV damage as a result.
Width
Besides the above factors, the width of timber also contributes to elevating the price of decking. Wide wood is more expensive per square meter than slimmer timber.
Understanding the different types of wood and their characteristics and the cost breakdown for timber decking and wooden deck installation is very important for consumers.
Conclusion
Several factors influence the price of wooden decking in Singapore. If you've been planning to get a new wooden deck for your home or office building, make positive you get in contact with us today! The cost varies from one supplier to another and depends on the wood used to make the decking.
Contact Us
30 Kallang Pudding Road #04-04
Singapore 349312
+65 8616 2206
By Appointment Only (in line with Covid 19 Movement Restriction Protocol)