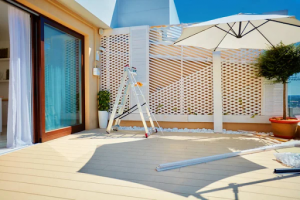 Decks are stunning landscapes, and they are ideal for lounging on and offering an area to create your private garden. The thing that makes outdoor decking distinctive is that they're designed specifically for people who want to use them and enjoy the advantages of being outdoors with no direct sunlight or high humidity.
The benefits of having an Outdoor Decking or  Balcony
A deck or Balcony outside can be an excellent feature for any house, apartment or condominium. It's not just the perfect space for entertaining guests; it also provides many advantages for homeowners.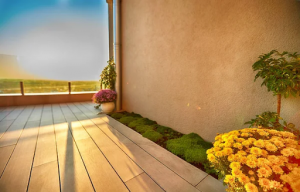 Here are some of the best advantages of having a deck outside:
A higher value for your home. A deck or Balcony can dramatically boost the value of your house. If you plan on selling your home, prospective buyers are more likely to spend more money for a place equipped with an outdoor living space.
Better Quality of Life: Spending time on your Balcony or Deck enjoying clean air and stunning weather without leaving your house. This could improve the quality of your life since you'll be able to relax and unwind in your private oasis.
Other options for entertaining. If you enjoy entertaining guests, your outdoor Decking or Balcony can be the ideal setting to host events and parties. It is possible to set up a bar and a dining table or an area for lounges to create an elegant and comfortable place for your guests.
Increased Privacy: If you have an outside deck or Balcony, you'll have the ability to relax and enjoy
Check also more information about the type and cost of Outdoor decking in Singapore
What should you consider when building the Outdoor Decking? 
If you're fortunate enough to have a balcony or Deck in Singapore and you're seeking ways to maximize its use of it. There are some factors to be aware of when building or renovating your deck or balcony Deck to Singapore:
What space do you have? That will decide the dimensions and style of the Balcony or Deck that you can construct. You could consider making an all-around deck if you have an expansive outdoor space.
What's your budget? Building a deck or a balcony could be pretty costly, and it's essential to determine a budget before you begin. Once you've decided on the amount you're willing to invest, you've decided to start looking into the materials and styles.
What's your climate? Singapore is famous for its humid and hot conditions, so it's crucial to select materials that can endure the elements. For instance, composite decking is an excellent choice because it's constructed from recycled materials, and it's designed to resist staining, fade and growth of mould.
What's your style? There are various ways to decorate a balcony or Deck. Check out the internet or magazines for ideas on what could work within your space.
Regular Maintenance for the Outdoor Decking 
As a homeowner, it is essential to maintain the care of your Balcony and Deck. The areas around your house are constantly exposed to the elements, which means they are prone to wear down or damage over time.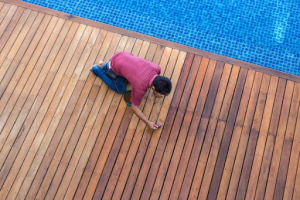 One of the most effective methods to maintain your Balcony or Deck is to keep it clean. This will eliminate any dirt, debris or leaves that could accumulate on the Deck or Balcony. Also, it would help if you cleaned or swept the space regularly to avoid the build-up of grime and dirt.
If you own a wood deck, it should seal or stain it each year, which can keep the wood safe from sunlight and water damage.
It's also essential to check your Balcony or Deck regularly for any indications of damage. If you notice cracks, splinters or any other damage, it's crucial to fix the damage as soon as possible. These issues will worsen with time, so it's better to fix them as soon as you notice them.
By following these easy steps by following these simple tips, you will be able to keep your Balcony or Deck in top shape for the years to be!
Outdoor Decking Designs in Singapore
If you're trying to add a little style to the outdoor area in Singapore, is it worth considering an outdoor deck or Balcony? These trendy design elements are found in houses of all sizes and styles in the city-state.
When it comes to selecting the style of your Balcony or Deck, There are endless options. If you're looking for an authentic look or a more contemporary one, there's bound to be one suitable for your tastes. To help narrow your choices, we've put some of our favourite Deck and balcony designs from all over Singapore.
To get a classic appearance go for a wood deck. The traditional material is sturdy and fashionable and can be stained or painted to fit your taste. Think about the composite decking board if you're looking for something modern. They are less needy than wooden decks and come in various colors and finishes.
If you're fortunate enough to have ample outdoor space, Why not build an enormous entertainment area with an integrated BBQ and dining space? Trellises or screens are a great way to divide off your Balcony or Deck to provide additional security. If you live in an apartment building, garden boxes can be set up on the
Alternatives to attaching an Outdoor decking or Balcony
A balcony or deck can be an excellent option for any property, providing additional space for relaxation in the sun and entertainment. However, attaching them to your home could be a costly and complicated procedure. If you're considering building a balcony or deck to your house but aren't sure about the process of attaching it, There are a few alternative alternatives you could consider.
Another option is to construct an independent deck or Balcony. This is generally cheaper than putting the Deck in your home and gives you greater flexibility in design and layout. It is essential to ensure you have a strong and well-built structure; however, this is an excellent option to add outdoor space to your home.
Another option is to construct an outdoor deck or Balcony connected to your house. This could the best option for those who want to reap the advantages of an attached structure without the additional expense or complications. It's best to consult an expert contractor to determine the best method of attaching the system securely and safely. However, this is the best option for those who do not need the hassle of a completely unattached structure.
Whichever option you pick, including an outdoor deck or Balcony to your house, is an excellent option. Contact Good Wood Carpentry Pte Ltd and speak to our outdoor decking experts in Singapore.
Contact Us
30 Kallang Pudding Road #04-04
Singapore 349312
+65 8616 2206
By Appointment Only (in line with Covid 19 Movement Restriction Protocol)