Herringbone Wood Flooring     vs Chevron Wood Flooring
If you're considering an entirely new wood floor and are deciding between herringbone vs chevron floor might have caught your eye. What are the distinctions between these two floors? Do chevron and herringbone wood floors the same? This guide on Herringbone vs chevron wood flooring will address everything you need to know.
Herringbone vs Chevron Wood Flooring
Herringbone Wood Flooring
While they appear as they do, both variants of Parquet flooring, Herringbone, Chevron, and wood floors, are pretty distinct. The design of the planks differs, as does the overall design and pattern. Both kinds of wood flooring offer an attractive option to your home, but it's essential to know the distinctions to pick the right flooring for your needs. The significant difference between Herringbone and chevron wood flooring is that herringbone flooring has a more subtle broken pattern of zig-zags.
When you have chevron wood flooring, the angle of the wood indicates that they are a precise point.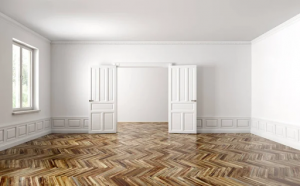 Chevron wood flooring
Herringbone vs Chevron : Difference Between The Pattern
Herringbone and the Chevron flooring have graced gorgeous mansions, palaces and homes for centuries. The floor patterns can make an area feel more luxurious while adding visually appealing and strong emphasis to the interior design.
Despite the acclaim of these patterns, it's possible to get confused about the different features of Herringbone and Chevron. Both ways have shorter floorboards at different angles; the two patterns have some key differences in how the planks are cut and positioned.
The Design Of A Chevron Wood Floor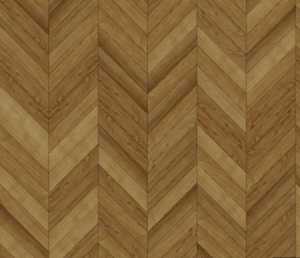 Unlike a herringbone floor, a chevron wood floor features a continuous zig-zag pattern. The chevron wood flooring could be a more contemporary selection, with geometric patterns that are popular in modern, high-end homes. The constant 'V shapes are what make the chevron floor distinct. It is possible to create a range of effects using this pattern that ranges from arrows to stripes. The pieces of wood are cut on an angle, a significant difference between herringbone and a chevron flooring made of wood.
The chevron pattern consists of pieces of wood laid at 45 degrees in contrast to a herringbone floor in which the planks form 90-degree angles when placed next to each other. Two planks with the exact dimensions are cut at an angle, and the edges of the planks made of wood will be engraved on a hook as well. After the floor has been properly placed and the planks are glued together to form the shape of a point. This is why the design of zig-zags is applied to the floor's surface. Chevron patterns aren't just found on floors. You can also complement your wood flooring with chevron-patterned cushions, artwork and lampshades.
Herringbone Pattern On A Floor Made Of Wood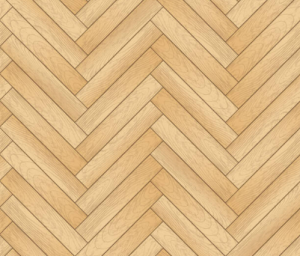 Herringbone flooring is an excellent choice if you're looking for an old-fashioned, traditional look and style. The floor is timeless and has an appearance that is only available in high-quality hardwood floors. The instantly recognisable design is ideal for a classic home or grand entrance. The herringbone flooring is constructed using rectangular wood pieces to create a zig-zag design. Solid planks of the wood press against each other to form patterns like the Herringbone, and the planks are therefore less likely to expand or move. To create stunning wood flooring, choose the natural French Oak Herringbone Floor that is cozy and inviting with a timeless look.
Herringbone vs Chevron : Different Designs 
You can pick both kinds of flooring made from wood in various sizes and colors. This lets you achieve the perfect look for your zig-zag-inspired wood floor. If you want a more modern appearance, creating an edgy Scandinavian-style chevron floor with lighter wood and bigger planks is possible. If you are looking for classic wooden flooring, you can choose a herringbone-patterned floor made of rich dark wood is a perfect choice.
A herringbone or chevron-style wood flooring made of long thin planks will make a more precise pattern. You can use smaller wooden planks to achieve this effect as well. This floor made up of many tiny pieces is stunning with lots of details. You can also pick the various colors and finishes. Based on the size of the space, you can alter the dimensions of the wood floor planks to achieve the look you want. Another advantage of chevron wood flooring is the capability to create patterns. This can be made with different shades of wood or other colors of planks.
While this can be an extravagant design as a statement flooring, it's a perfect choice.
A chic gray herringbone flooring is a contemporary industrial version of the classic Herringbone. The floor is the perfect choice for offices or an ultra-modern house.
Herringbone Wood Flooring
A Timeless Flooring Option
Parquet floors are an old-fashioned and classic option to decorate your house. Both patterns are a part of the past and are found throughout the globe. From Roman mosaic tiles to French ballrooms in the Renaissance to extravagant banqueting halls, a stunning patterned wood floor has been a means to add elegance and class to any room. With its broken zig-zag design, Herringbone wood flooring is the perfect option for subtle effects. With a chevron wood floor, you will get a more compact appearance with a more angular design. Herringbone floors are an old-fashioned option that has been in use for many centuries. Today, however, chevron flooring is rising in popularity, and they are more accessible thanks to the advancement of technology.
Selecting The Perfect Flooring
These kinds of floors, even though they are old-fashioned, have gained a lot of attention in recent times as we seek more natural and durable designs. They're much more attractive than the cheap laminate that is brittle or carpets made from artificial fibers. If it is treated properly, wood flooring can last for a long time and, in the long run, give your house a stunning look.
For a striking and bold style For a bold and unique look, for a striking and aggressive look, a smokey chevron wood flooring makes a stunning first impression. The warm hues and contemporary design, it is an excellent flooring option. This kind of floor is an excellent investment since it's durable. It can also be a perfect match for an array of interior designs, and you will not have to replace it whenever you want to redesign your home.
No matter if you opt for a classic herringbone wood flooring or a contemporary wood floor with a chevron design make sure you choose hardwood that is durable with a finish you like.
The Story Of Herringbone And Chevron Floors
Herringbone, along with Chevron patterns, has a long history. They first came into existence more than two millennia prior to their appearance. This pattern, also known as Herringbone design, which is named after the herring's skeletal structure fish, is seen as part of the creation process for roads in the early Roman Empire as well as in the textiles of ancient Italy and also in jewelry dating from the time of early Egypt. In the flooring made of wood, one of the first illustrations of the Herringbone pattern can be seen at the Chateau of Fontainebleau in France, which was built in 1539.
The Chevron pattern is seen in the earliest Greek pottery and heraldry dating back to the Middle Ages. The first Chevron flooring dates back to 16th century Europe and also.
Herringbone Vs Chevron: How Are Patterns Created?
Although Herringbone and. Chevron patterns are similar, they're designed with slightly different methods.
A Herringbone flooring is constructed from rectangular planks cut to the exact dimensions. The planks are laid at 90 degrees to one the next, creating a broken zig-zag design admired for its symmetry. Herringbone flooring has much visual motion and helps make smaller spaces appear more prominent.
Contrastingly, a Chevron pattern is created using planks, where the edges on each plank are cut at an angle. Once they are joined and glued together, the boards will meet at a point to form an inverted V design. The Chevron floor pattern is similar to the long string of arrows which run across the floor. Chevron floors also bring a lot of energy into a room and help give a feeling of spaciousness and luxury.
Differentiating Herringbone Vs Chevron Patterns
It's pretty easy to differentiate between a Herringbone or—Chevron pattern when you know what to look for. Because Herringbone floors are made of rectangular planks, they are laid out at a precise 90deg angle to each other.
The planks used in a Chevron floor are; however, they can be laid out in a range of tips by altering the angles at which each bottom of the plank is cut, where the end of Herringbone planks gives an overlap and broken look. The V-shaped shapes of the Chevron flooring are distinct by straight lines which run throughout the floor.
Making Your Floors Unique
Although installing flooring made of parquet can be a fantastic option to create unique flooring in space, there are other methods to modify the patterns of your floor to create unique flooring.
With Herringbone floors, You can alter the width and length of your floorboards so that you can see more or less wood's unique character within every plank. It is also possible to choose planks with different hues or stains to enhance the pattern.
In the case of Chevron flooring, altering angles at which planks' ends are cut can result in an angular or shallower shape. Also, using different colors of planks or mixed flooring made of hardwood can give an even greater visual diversity.
Installing patterns on floors
Due to the exactness that the boards have to be laid and cut according to the pattern, Herringbone or Chevron floors can be more costly than different types of flooring. There may be variations in price between Chevron flooring and Herringbone flooring since Chevron floors require more cuts and greater accuracy in how they are laid out in the installation.
Engineered floorboards
Herringbone and Chevron designs can be made using solid and engineered hardwood flooring. Engineered floorboards can be made by gluing several layers of material together before applying a wood veneer on top. This kind of construction produces an excellent core that is best designed for installations in places with higher humidity and moisture levels. Engineered Herringbone and Chevron flooring are very popular for the loft area where floorboards are positioned on top of a concrete slab. Engineered floors can also be installed in basements or other places below grade and in radiant heating units.
Contact SG Goodwood For Your Wood Flooring Needs
Suppose you are considering the advantages of Herringbone in comparison to Chevron floors; SG Goodwood can assist you in selecting the best flooring of your dreams. With the help of SG Goodwood, we can help you design your dream wood flooring and become a distinctive element in your house.
Contact SG Goodwood today!
Contact Us
30 Kallang Pudding Road #04-04
Singapore 349312
+65 8616 2206
By Appointment Only (in line with Covid 19 Movement Restriction Protocol)