What is Floor Skirting?
A floor skirting is a small piece of material placed on the sides of all flooring, rested against the wall for the purpose of aesthetically pleasing termination. While some flooring does not come with skirting, most floorings are accompanied by skirting made of similar material. Wood flooring is often accompanied by wood skirting.
Floor Skirting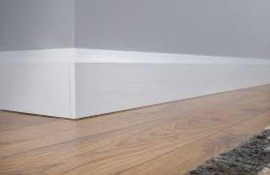 Wood Skirting / Timber Skirting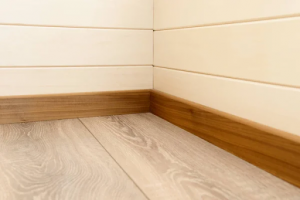 Wood skirting or timber skirting is a skirting made from wood or timber.
Why is Floor Skirting Important For Your Home?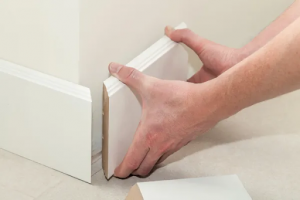 Protects The Wall
Have you noticed any marks on walls caused by old furniture? Take a look at the marks, and you'll see that in these particular regions, there was no flooring skirting at all. Floor skirting creates a valuable space between flooring, furniture, and the wall, which is essential for long-term security from the house walls.
Covers Gaps Between Flooring & Wall
Sometimes, it appears like the flooring in your home isn't installed correctly since there is an apparent gap between the flooring and the wall. Before calling your contractor and complaining, ensure that the gaps are made to allow for an expansion and contraction in flooring.
Floor skirting is used to hide these tiny spaces to create seamless flooring.
Beautifies A Home
Floor skirting is a great way to make an impact on an empty wall and can brighten up an otherwise dull house. It could be considered an aesthetic feature of the house's interior if done with care.
How Do You Select The Right Wood Skirting Material?
The material of the wood skirting usually follows the materials of the wood flooring. Both wood flooring and wood skirting are also usually varnished in the same colour to make them look as seamless as possible. There are also several different sizes of skirting catering to the different sizes of the wood flooring strips.
Standard wood skirting sizes are as the following:
70 mm x 10 mm (3 inches)
95 mm x 10 mm (4 inches)
Standard Teak wood flooring sizes are as the following:
73 mm x 11 mm (3 inches)
95 mm x 11 mm (4 inches)
Burmese Teak wood flooring with size 73 mm is usually accompanied by 70 mm skirting. Similarly, Burmese Teak wood flooring with size 95 mm is usually accompanied by 95 mm skirting.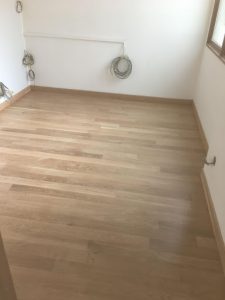 White Oak Wood Flooring with White Oak Wood Skirting
Burmese Teak Wood Flooring with Burmese Teak Wood Skirting
Contact SG Goodwood
When you've decided which style and materials of skirting board to use in your home, you will need to find a reliable, trustworthy and experienced supplier to provide you with the items you need. At SG Goodwood, we have a wide range of floor skirting boards available in various styles and materials, so you can guarantee to find the perfect option for your home.
To find the perfect floor skirting for your home or business, contact SG Goodwood today!
Contact Us
30 Kallang Pudding Road #04-04
Singapore 349312
+65 8616 2206
By Appointment Only (in line with Covid 19 Movement Restriction Protocol)