Chengal Wood is truly one of Singapore's most well-loved and sought-after solid hardwoods. The main reason for its high demand is because it's a popular option for outdoor decking. This wood classifies as a hefty tropical hardwood perfect for outdoor use.
It's been around for centuries—used by even your ancestors to build traditional houses. Throughout the years, people began to recognize its enduring quality and durability. Now, it has multiple uses and purposes.
Read on to know more about chengal wood and why it is a favorite choice for decking!
What Is Chengal Wood?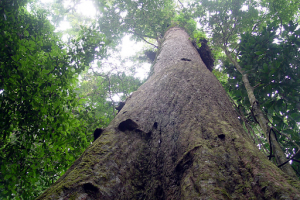 Chengal wood is a sturdy and durable material made from fully mature Neobalanocarpus (Chengal) trees. These trees usually grow over 197ft and are mainly from Malaysia.
This hardwood is prized and praised for its durability and sturdiness. It is also usually used outdoors since it can withstand harsh weather conditions. It would not rot quickly when exposed to alternating dry and wet climates with fluctuating temperatures.
The wood appears light brown or yellow with a distinct green tinge. Whenever it hits sunlight, it darkens to rust-red or purple-brown. Its principal characteristics are its natural durability and resistance to fungal infestation and termite attack.
As for chengal wood properties, the texture is fine and even spread. The grains are interlocked either shallowly or deeply.
Chengal wood is suitable for almost all forms of heavy construction. The most typical use for this hardwood is decking, frames for trucks, heavy-duty furniture, columns, and flooring.
Marine construction, cooling towers, carving works, fender supports, power transmission posts, and laboratory benches are its less common uses.
Why Is Chengal Wood Good For Outdoor Decking?
Here are the reasons why chengal wood would be the ultimate choice for outdoor wood decking:
1. High Quality
Without a doubt, this wood type is a widely used material for decking in Singapore. It makes beautiful designs and rarely requires replacement. The quality of chengal wood depends on its maturity and age. The older a chengal tree is, the better quality they are.
There is currently a shortage of matured chengal timber from old and grown trees. As an alternative, young chengal trees are being hunted and cut down. Unfortunately, young chengal wood is not advisable nor recommended. It is due to its higher amount of sapwood that makes it less durable than matured chengal.
Also, younger chengal tend to have lesser resistance to insect infestation. It is also weaker against harsh weather conditions. It is softer and contains higher moisture content. These often lead to shrinkage over time.
Even if you have matured chengal timber, the source of the wood tends to be unclear. Hence, homeowners need to look for a credible chengal wood supplier in Singapore.
With the continuous advancement of Science, several researchers from the Forest Research Institute Malaysia (FRIM) manage to invent a DNA database that tracks down chengal. The main reason for this is to curb the steady rise of illegal logging cases worldwide.
Not only does this technology protect the forest, but it also helps reassure homeowners. It ensures that their chengal timber source is sustainable and of the best quality.
2. Durability
There is nothing more fulfilling for homeowners than going for something long-lasting and durable. As long as you know how to take care of your chengal wood, you would rarely need replacements! Moreover, outdoor decks made from chengal wood don't just appear sturdy. They look elegant and aesthetic too!
These reasons are why Singaporeans prefer this hardwood instead of other wood materials.
3. Capable Of Withstanding Harsh Weather
Some of the best chengal wood characteristics are its flexibility and strength. These features make it ideal for harsh tropical environments.
Chengal wood in Singapore can withstand a wide range of weather conditions—from heat to humidity and rain. This wood can survive and brave through even the most erratic climate and weather!
Living in places with tropical climates, you will need wood material that can adapt to various weather conditions. It's because weather and temperature can affect wood in several ways.
You will need something that can survive humidity and rain, especially. Other decking materials and types will likely deteriorate under such conditions. Some could even develop rot and termites after some time.
Aside from resistance to harsh weather, chengal wood is also termite resistant. Meaning it won't succumb or fall to an insect invasion. This wood material can also withstand strict and constant usage.
3. Minimal Maintenance
After spending to build your chengal deck, maintenance should be a priority. After all, a well-maintained deck does not only make the owner satisfied, but it also adds beauty to a home. Thankfully, the maintenance for a chengal deck is inexpensive and minimal.
You can use a broom to remove dust or dirt from the exterior surface. Then, mix up a mild quantity of detergent and water. Use that mixture to mop your deck. For chengal wood, it is better to only use these when cleaning.
Using more potent cleaning agents or water that is too basic or acidic is a no-go. They can cause a chemical reaction, leading to damage.
Rinse the mop before using it on your deck. It is to avoid leaving behind water puddles as you mop. Also, it helps dry the deck faster.
Avoid placing weighty things on top of your chengal deck. Although strong and sturdy, chengal wood cannot withstand specific loads and weights. You must have structures for your heavy items.
You would not need to do any regular maintenance method such as repainting or sanding. Do monthly checks to make sure that your deck is in good condition. Doing this can help you identify and solve any issue before it gets out of hand.
4. Guaranteed Safety
Take safety into consideration when choosing the material type you want to use for your deck. A feeble deck will be the last thing you need if you have kids or elders living with you. Not only will it cost you more when they give in or collapse, but they are also unsafe and dangerous.
Decks made from chengal wood in Singapore are less slippery than most wood in the market. This wood type can also absorb heat, making walking much more comfortable! Chengal wood would also last longer!
5. Increases Aesthetic Value
The natural way is probably the best means to increase the value of your home. Wood decking can give your house that needed push. It offers a better aesthetic and adds financial value to a property.
Nothing can be more stunning than a chengal wood deck surrounding your beautiful garden, holding your balconies, or adding grace to your patio.
With a boost of lighting, proper seating arrangement, and stunning plants, your deck would look amazing! It will make you feel like your home is the best place you can be in the world.
How To Determine The Durability Of Chengal Wood
Practices and processing methods aside, the durability of chengal wood is dependent on the trees' maturity when logged. A point to consider is the difference between young and mature chengal qualities.
Mature chengal timber is preferred for its dimensional stability, durability, and long lifespan as a decking material. Young chengal timber is softer and less resistant to wear and tear than mature ones.
Additionally, young chengal timber has a high content of natural sugars. This content contributes to bacteria growth, accelerating the rotting process of the wood.
How Much For Chengal Wood Deck?
The price for a chengal wood deck varies depending on the maturity and quality of the wood. Chengal wood is expensive. It can help you save for the long run, though.
It is thanks to its durability, long life, and performance. The board width and wood grade usually determine Chengal wood decking prices.
Other manufacturers would sell per lineal foot pricing as it is easier for customers. The most critical factor in pricing a chengal wood deck is the board's width.
The wider the board is, the more it will cost. It is because wider boards need more labor and raw material to produce. Usually, the price range from $20-$25 per square foot.
Conclusion
Chengal wood is exactly what you need if you are looking for decking material. It is durable and will no doubt last for several years to come!
There are several benefits to using this wood material, including its strength and durability. These reasons are why it is ideal and perfect for building or renovating your outdoor deck!
So, if you want to have your own chengal wood deck, we got you! At SG Good Wood, we offer high-quality wood that will make your chengal deck dream a reality. Drop by our website if you wish to know more about our services!
Contact Us
30 Kallang Pudding Road #04-04
Singapore 349312
+65 8616 2206
By Appointment Only (in line with Covid 19 Movement Restriction Protocol)