Chengal wood has been one of the more popular choices for wood decking material in Singapore. Chengal wood originates from Malaysia and such proximity between the source and Singapore is one reason why many Chengal wood can be found in Singapore.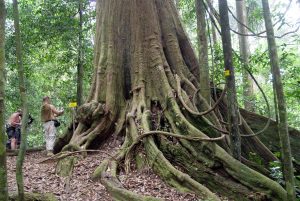 How good and reliable is Chengal wood? This is a question many homeowners ask in making decisions about balcony decking or patio decking. Many old folks have formed the impression over several decades that Chengal wood is long lasting only to be surprised that Chengal wood in the modern days does not last as long. General rule of thumb is that the older the trees, the more lasting the natural wood is. While the wear and tear of nature is very unpredictable and multifaceted, it is quite evidently true that the typical issues we face with Chengal wood – cracks and colour change – are more likely to happen with wood from younger trees. Old mature trees were readily accessible in the past but are quite a scarce commodity these days. Despite a few issues with Chengal wood, Chengal wood is still one of the longer lasting natural wood outdoor.
While a few home owners appreciate the natural aspects of wood cracks, many perceive these cracks as defects. Unfortunately this is natural wear and tear and no contractors can truthfully issue any warranty against it. Wood develops cracks outdoor after getting dried for some time. On the bright side, these Chengal wood cracks are not dangerous at all.
Why are most Chengal wood decking varnished in dark colour? If you have not noticed, most timber deckings in Singapore are varnished in dark colour. This is to make less obvious a few aesthetic issues such as different tonality of the wood, natural colour change over time and wood oil seepage.