Whether it's a balcony decking for your apartment in a high-rise building or a raised balcony decking for your two-storey home, there are multiple things you need to consider in improving the home of your dreams.
No need to worry, because in this article, we will be providing a comprehensive guide so you can make sure you are on the right track in choosing the best decking options for your balcony.
Decks are often built to get a more fantastic view of the area surrounding your home. For those living in the city, this might mean having an airy place where you get to see the city skyline all the while lounging on your balcony deck. In rural areas, a deck can be a cozy spot to take in the wonders of all the greenery around.
Wherever your home is situated, you can be sure that balcony decking would be a splendid addition to your home. If you are not convinced yet, keep reading below!
Why Put Up A Balcony Deck?
There are plenty of reasons why more and more people are choosing to put up a balcony deck in their homes.
For starters, think about why you are interested in this kind of additional space for your home in the first place. Is it because you want a place in your house where you can relax and feel the breeze from time to time? Maybe you want to host parties at home and limited space is holding you back?
Whichever the case is, below are three reasons to put up a balcony decking.
1. It Is Multi-Purpose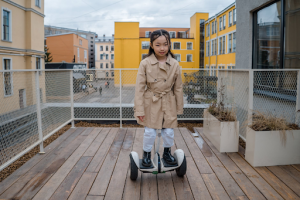 Installing a balcony decking not only increases your floor area but also provides more space for you to do various things at home.
Balcony decking enables you to maximize your home's exterior by providing a lounging area, storage space, or even a garden. You should plan your balcony decking according to a specific purpose.
For example, if you want it to be a place where you can host parties, consider adding a grill, a nice, sturdy table, and comfortable chairs that will match your home's exterior.
If you want a garden in there, multiple tiers of plant racks can help you house as many planters as you want. Would you rather use it as a space to store whatever fitness machine you have at home?
By all means, you can also do that. You can even use the space as your yoga place!
2. It Makes Your Exterior Aesthetically Pleasing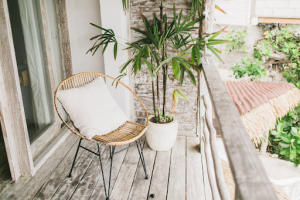 Depending on how you choose to build and style your balcony decking, its aesthetic appeal will increase. First off, design it so that it will complement your home's existing exterior.
Do your windows have wood accents? Apply the same accent to your deck railings or maybe consider a natural wood flooring. If you are a fan of more modern designs, then steel railings or any other neutral-colored material of some sort will likely do the job for you.
The designs of the fixtures you use to make your balcony decking functional are also important. Going for a nature-inspired balcony deck will probably mean you have planters in mind.
Plants are excellent aesthetic choices since they come in a variety of options. You can also add string lights or any other garland of your choice to complement the space.
3. It Increases Property Value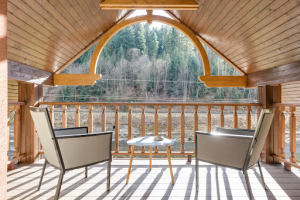 So much value is placed today on the aesthetic nature of something. The same goes with your exterior and if you have a balcony decking that is well thought of, well, you're in luck.
A deck in itself increases the value of a property a lot since it promises wider space and adds a touch of luxury to the property. Most buyers will especially prefer having the deck situated in the back of the property, but if you can vouch for an awesome view in front, why not?
Keep in mind that the value increase also depends on the cost it took to build your wonderful balcony deck. That includes the materials you used and the manpower. The higher the quality of your balcony deck is, the better.
Even if you do not have any plans of putting up your home for sale any time soon, it's best to have a higher valued property especially if you have the means to do it.
Things To Consider For A Balcony Deck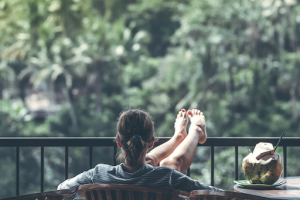 1. Building Policies
Since a balcony deck is an extension of your home, there might be particular procedures you need to follow depending on the area you live in. You might need to get permission from the city government or maybe even get your design approved.
Another thing to consider is when you live in a high-rise apartment or condominium. It may be helpful to consult the building owner or managers first before you get to start planning.
You may also ask your contractors or professional deck installers about local regulations that you need to follow so you can make sure that there would be no trouble once you start building your deck.
2. Budget Allocation 
Your budget is, of course, the main factor in deciding whether you should get a balcony decking and what type of balcony decking design you can have access to. As mentioned above, the higher the cost and quality of the materials you used in building your property, the higher its value will be.
Typically, the balcony decking price in Singapore will depend on the materials and installation service. It might be a good idea to list down all the possible options you can have for these two factors, as well as any additional fixtures you would place in your balcony deck such as tables, lightings, and even planters.
3. Decking Style
As your balcony deck is an extension of your home, it would be best to make it as seamless as possible. You can do this by making the style of your deck complement the architectural style of your house. There are plenty of design inspirations you can find on the internet so a little search would go a long way.
The style of your deck would also depend on the extra space you have. For example, if your house has space for a wraparound deck, you can choose to make your balcony go around all the way from the front of the house to the rear with access to different parts of your house.
4. Decking Options
With plenty of balcony decking options to choose from, it could be hard to determine which would be best for your project. To give you an overview, let us briefly compare the most commonly used decking materials: pressure-treated wood or natural wood and wood composites.
Pressure-treated wood is a cheaper option compared to the other two. It has a natural look and is easy to obtain and install. However, it would demand that you have it maintained regularly and it also has a shorter lifespan.
Wood composite decking may be the more expensive option but for a good reason. Wood composite is a mixture of high-density polyethylene material and wood particles. It is low-maintenance and can be natural-looking as well. With this type of material, you do not have to be worried about wood splinters or rotting.
5. Deck Lighting
It will surely be an amazing and romantic experience to hang out on your balcony deck during the evening. That being said, lighting will play a big part not only in setting out the ambiance of your extension but also in making sure it will be a safe place in doing any of your outdoor activities.
You can consider solar lighting for your deck, but a wired one is also a good option depending on your budget. Having different types of deck lights can provide a beautiful layered effect to your balcony deck. Consider having wall lights or landscape spotlights aside from your typical overhead lights.
6. Decking Fixtures
Fixtures to put in your balcony deck other than lighting should also be included in your planning. The typical fixtures to include may be a reflection of your lifestyle — whether it is gardening fixtures, exercising equipment, or simply a table and chairs for a relaxing time outside.
You can also consider installing an awning to protect your deck from intense weather conditions if you don't want permanent roofing. Is it very hot where you live? Try investing in an outdoor ceiling fan to make sure you and your family will be comfortable even in hot weather.
7. Privacy Features
You may live in a place where the available space for a balcony deck is visible to neighbors adjacent to your unit or right across. If you are worried about the safety and privacy of your family or guests when they are hanging out on the deck, there are some things you can do to make sure you will get enough privacy while still being able to enjoy the benefits of a balcony deck.
For starters, plants can serve as a screen or fence in your balcony deck. Consider having taller and bushier plants that can limit the exposure of your home from the outside but still ensure that your space will get enough air circulation. You can also opt for actual privacy screens which you can attach to your railings.
Conclusion
Balcony decking will surely make your home a much better place once installed. Imagine the beautiful memories you can create by simply lounging in it or hosting parties for your loved ones.
The good thing about balcony decking in Singapore is you don't have to shoulder all the planning alone. Visit our website now to get started on your project!
Contact Us
30 Kallang Pudding Road #04-04
Singapore 349312
+65 8616 2206
By Appointment Only (in line with Covid 19 Movement Restriction Protocol)