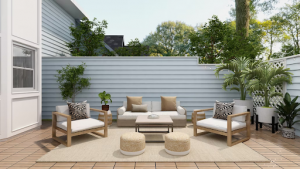 Nothing is better than spending a quiet time at your balcony after a long day at work and watching the stars appear in the sky after a beautiful sunset. That sounds amazing, right? If you want to make that happen, you should start thinking about revamping your balcony decking in Singapore.
Aside from the illusion of extravagance it gives, there are numerous advantages it also comes with. Some people might see this option as intimidating in terms of cost, maintenance, and durability, but we will tackle more of that deep into the article.
If you are interested in knowing more about this, keep reading.
What Is Balcony Decking?
Balcony decking is a way of putting outdoor flooring on your balconies. It gives the area a distinct charm, depending on what material you install. It is also usually a part of outdoor renovations, where you can add furniture, plants, and other recreational items that complements the balcony decking design.
The good thing about balconies is that it serves as a private space where you can choose to make them for entertainment, extended living rooms, quiet areas, and other possible purposes. It is a versatile expansion, and adding beautiful decking can give it the vibe you desire.
What Flooring Options Do You Have?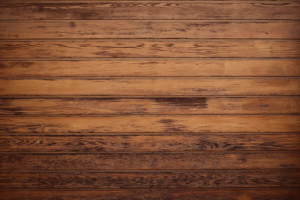 Now that you are familiar with what balcony decking is, it's time to look for the options. There are several possibilities to choose from, like wood, composites, rubber, and more! All have different pros and cons, and it is all up to you to decide which one fits your style the best.
1. Wood Decking
This is the most common material of decking that you will see on many balconies. Wood flooring is one of the staples in home construction due to its sophisticated look. They are beautiful and easy to pair with all sorts of furniture and decoration.
These are some of the benefits of this material. Also, it is essential to note that Singapore has a humid climate, and a balcony wooden decking has cooling properties that allow better airflow. Wood species also have grades depending on age as well as with their durability, hardness, strength, and ability to withstand damage.
However, due to its natural properties, wood decking requires regular maintenance. Poor installation can also cause the wood to result in warping, and you don't want that. You can increase the lifespan of your decking by giving a fresh coat of varnish or paint at least once every six months.
Here are the two most common wood used as decking in Singapore:
Chengal wood is loved due to many reasons, and one of those is its unique color. Unlike other species, this wood, in particular, gives each plank its hue.
Each piece stands out and never goes out of style. You can even stain them in the color you want. This material leaves a timeless vibe to the space and can transform your balconies into a place you want to spend your Fridays.
Ironwood is one of the hardest timbers out there, and they are often used for woodwork structures in Singapore. Not only does it radiate elegance and class, but it is also highly durable and can last for a very long time despite harsh environmental conditions. The deep and rich color of the wood can also increase your property value.
If you like vintage and warm vibes, this material is perfect for you. They are beyond ideal for balcony decking, and this will be the best addition to your home if you choose to proceed with it.
2. Eco Wood Composite Decking
Despite being new in the Singapore decking market, it has been gaining praise all over the island. This material is manufactured to be eco-friendly, with its mixture of composite and wood, giving it the durability and strength of both worlds.
It is known that composite decking is stronger than wood due to the advanced technology incorporated in its manufacturing. However, eco wood composite is considered an improved version of the conventional composite, with UV resistance as its additional feature.
With this in mind, color-changing due to sun exposure would be the last thing to worry about for homeowners that use this type of decking outdoors. Another thing to know about eco wood composite decking is its excellent heat-resistant properties due to the large percentage of wood.
3. Resilient Tiles Decking
Unlike other options, resilient decking is not that common in Singapore. They are made of designed tiles that are usually installed on the house's exterior. They also have high resistance to different weather conditions, such as rain and sun exposure.
One great thing about tiles is that there is a wide selection of designs to choose from. If you want to achieve a stone or porcelain look in your outdoor area, you can do so without spending a considerable amount of money on tiles. They are easy to maintain and will instantly upscale the looks of your balconies.
However, although they are highly durable, they may not be suitable for areas that receive too much sunlight since the tiles' colors may change over time. It is still necessary to note that some variants are made to be weather-resistant and have a longer lifespan. They are also not slip-resistant, so be careful when it's wet outside.
4. Treated Softwood Decking
Evident to its name, these are the softwood species that are usually not recommended as decking in areas that receive extensive foot traffic. However, they have become stronger and more durable these days due to chemical treatment and can even resemble the firmness of hardwood.
The only problem is that such softwood species are not generally grown in tropical countries like Singapore, so resources may be limited. They are also malleable, so too much traffic can result in wear over time. To avoid this, coating the surface at least three times per year using dark wood paint can hide the tears and make it look new again.
5. Conventional Composite Decking
This is another common material for outdoor decking in Singapore. Its quality usually varies depending on how it is manufactured, and there are numerous brands and companies to choose from. They are also typically mass-produced, which can compromise the quality of the material.
However, they are reliable outdoor decking as long as you are getting them from trusted and reliable suppliers in Singapore.
6. Rubber Flooring
You can see this type of flooring mostly in gyms, but they also make excellent outdoor decking for your balconies! Especially if you have children at home, it's nice to have an extra cushion that is versatile in design, color, and also slip-resistant, strong, and shock absorbent.
You can choose to install rubber pavers, rubber tiles, or the more common rubber flooring for playgrounds depending on your preferences.
Things To Consider When Choosing A Balcony Decking Material
When choosing the perfect material to use in your outdoor decking, there are a few things that you need to put in your checklist first. This includes the following:
1. Weather resistance
The material you choose must be resistant to different weather conditions such as rain, harsh winds, and sun exposure as a deck flooring.
The weather in Singapore is unpredictable. It will be extremely hot on some days, and then it'll develop into extremely wet periods on the following days. It would be best to go with an all-weather-resistant decking material to avoid problems in the long run.
Suppose you like a specific material that is not precisely weather-resistant — in that case, you can consider building a cover for your balcony decking to preserve its state when the weather is weird.
2. Material
There is a wide range of materials to choose from for your balcony decking. There is wood, rubber, composites, and more! All of them will make a difference once installed in your outdoor areas.
However, each of them has their advantages and disadvantages as well. You would want to research their maintenance needs and durability. You should also pick the one that best suits your desired appearance.
3. Maintenance
Like any other part of a house, outdoor decking requires maintenance too. Some materials may need more care and regular cleaning than others. You would probably have to do periodic maintenance as well — like varnishing, painting, and coating the existing layer to hide imperfections and wearing over time.
Some materials are almost maintenance-free, like the Eco Wood Composite decking. A bit of water splash will be enough to remove accumulated dirt.
Be sure to research the types of decking and their maintenance before settling with one. You should also do a quality check, as not every material is manufactured the same. Low-quality materials are more likely to break sooner and warp when exposed to the weather.
4. Size of the deck
Considering the size of the balcony is essential because it will determine how much you are going to spend on the decking. Generally, the balcony decking cost in Singapore is around $16 to $32 per square foot, given that you choose to proceed with wood decking. Installing decking on larger balconies will be more expensive.
On the other hand, smaller balconies might not give you the vibe you strive for.
5. Usage
Before proceeding with a material, you should first plan what you want to do with your available space. If you will fill it with furniture for relaxation, then wood, tiles, and rubber flooring would be a great choice. However, if you plan to place barbeque grills on it, composites and eco wood would be perfect.
6. Location
If the decking is installed in a high foot traffic area, using softwood materials might not be the best option. It is better to go with the ones that are scratch-resistant and hard enough to handle constant friction and impact.
7. Safety
If you have kids at home, non-slip-resistant decking is dangerous, especially if you live in a high-rise apartment or condominium. It is only fair to prioritize safety rather than appearance.
8. Budget
Of course, budget is a significant factor when choosing the best material for your balcony decking. Some might cost more on the initial installation due to its excellent quality, while some may be cheaper at first and cost you more on maintenance needs.
Those are the things that you need to remember before purchasing a decking for your outdoor balconies.
Wood Decking Vs. Composite Decking: Which One Is Better?
Among the available materials that you can choose from as a balcony decking in Singapore, the tough decisions usually end up on these two: wood and composite decking. A large number of Singaporean families live in apartments and condos, so a private outdoor space that feels nice and peaceful is a must.
To provide an in-depth look at the two materials, let's compare them on their strengths and weaknesses:
Wood decking
Wood decking is the general name for all materials made of hardwood species, including chengal, Merbau, balau, and ironwood. The most common from these wood decking is the chengal.
It is stable, firm, and has an absorbent coating. People also love this due to its natural qualities that give Singapore areas a tropical vibe.
Unlike synthetic composite decking, wood decking needs maintenance at least once or twice a year because it is still prone to staining and wearing over time. However, it provides additional protection against UV rays and heat and better air circulation in the available space.
Composite decking
This option is relatively more durable than solid wood due to its resiliency to different weather conditions. It is specifically made to withstand all sorts of situations and wearing, making it the better choice for some people.
The only problem with this one is that you need to ensure that you are getting it from a reliable supplier if you are planning to purchase it. Being an artificial material, its quality can be altered. It is hard to believe durability claims with the vast selection of brands in the decking market these days.
Responsible manufacturers have credible accreditations like the PEFC and Singaporean Green Label. This ensures the quality of the material and guarantees the highest quality of composite decking.
In terms of which one is better, it all depends on what you really need. Both options are great and would leave you satisfied no matter what. If you need a little nudge, then proceeding with the one your heart beats to would be the better choice.
Maintaining Balcony Decking
After spending money on your balconies, you want to keep them nice-looking. These are some tips on how you can keep your balcony decking looking brand new all the time:
Balcony decking does not require extensive cleaning routines like regular scrubbing and washing the surface. Sweeping the dust and debris away is enough to stop the dirt from accumulating and sticking to the material. Doing this will also avoid the growth of mold and mildew beneath the surface.
Remove stains immediately
One common mistake among homeowners is letting spill sit for a long time on the decking material. Doing so increases the chance of it staining and is more challenging to remove through a simple wiping.
As much as possible, wipe down the area with a clean paper towel or cloth. Always use a grill filter to avoid getting oils to the material if you have a barbeque grill on the deck. Oil stains are harder to remove and usually require extensive measures to clean off.
Follow periodic maintenance 
The only secret to keeping a deck looking nice and clean is regular inspection and maintenance. If there are damaged parts, it would be best to replace them immediately to avoid the need for a new installation in the future.
The maintenance depends on the requirement of the material, so be sure to research the needs of your existing balcony decking.
Get Yourself A Balcony Decking Makeover Today
Still not sure what to choose for your balcony decking? Don't hesitate to contact us at SG Good Wood! We are more than happy to assist you and help you find the right addition to your home.
Our company's primary goal is to provide happiness and satisfaction to our clients. The services and products we offer are carefully crafted and delivered so that Singaporeans can experience the high-quality lifestyle they deserve.
Come and work with us! Let us help you build a space you love and spend your beautiful days in.
Conclusion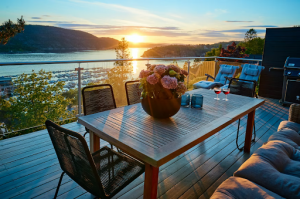 That is all there is to know about the balcony decking in Singapore. If you are still hesitating whether this renovation project will be worth it, come and talk to us. Whatever ambiance and vibe you want to achieve, there is a good decking material for that.
Contact Us
30 Kallang Pudding Road #04-04
Singapore 349312
+65 8616 2206
By Appointment Only (in line with Covid 19 Movement Restriction Protocol)