Decking have always been an essential part of outdoor space, especially when you have a pool. Decking is a must. Pool decking is a popular option for homeowners looking to transform their existing pool area. This type of decking can be used on all pool shapes and sizes, providing the perfect surface for lounging or entertainment during the warm summer months. When deciding what kind of decking will look best with your swimming pool, there are several things you should consider before getting started.
What To Consider?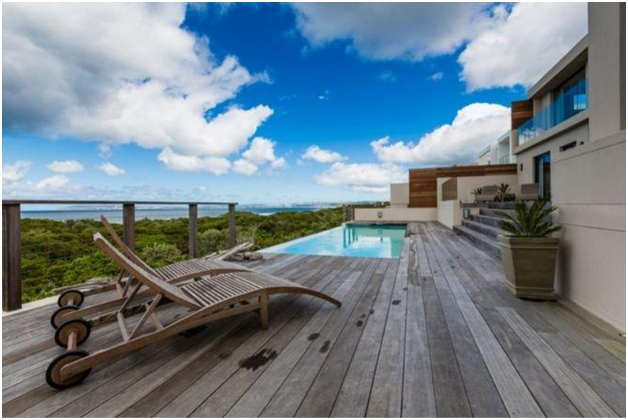 Pool decking consists of numerous materials and features. Choosing the right pool decking material is an important decision. Pool decks are often the part of your swimming pool that you will see most frequently, especially if you have an in-ground swimming pool. If you want to enhance the aesthetics of your pool or need to replace damaged or old decking, choosing a new material can be confusing. Here are some things to consider when selecting a new surface for your pool.
Slip Resistance
The deck is the most critical area in your pool area. It's the heart of your aquatic playground. Meanwhile, everyone can enjoy an attractive, easy-to-maintain deck. An unsightly, slippery deck can cause severe injury and hinder playtime enjoyment for children and adults alike. You want your patio to be as safe as possible. All it takes is one slip, and you could sustain a severe injury. You also don't want your guests injuring themselves on an unsafe surface, so you should make sure that the deck is slip-resistant. There are a few ways to ensure that your deck is safe for everyone who walks on it.
Heat Resistance
Deck materials play a crucial role in the overall comfort levels of your outdoor living space. If you are looking to enjoy an evening out on your deck, you will want the material to be reflective enough to minimize any heat coming off of it. The type of materials used in making your deck and its age will all affect how much heat it reflects. The need for Heat Reflective Decks has grown significantly in recent years. As the concern over global warming increases, people are searching for ways to reduce their carbon footprint. By creating a deck that is energy efficient and helps to keep the natural heat retained inside your home, you can help save money on your monthly utility bill.
Economic
Outdoor decks are one of the most popular additions to the home in recent years. They offer an excellent space for entertaining, relaxing, or just enjoying the outdoors, and they're relatively inexpensive to install.
There are several choices for pool decking. The most affordable option is concrete, but it isn't fascinating and requires special maintenance to smooth the surface. Concrete also wears away quickly when exposed to water, making it impractical for pool decks.
Another choice is wood. It's more expensive than concrete but provides a classic look that makes your swimming area look like part of your home. Wood will last much longer than concrete, which means your investment in the timber will pay off over time. There are many types of wood that you can use to construct pool decks of high quality.
Styles
The most common deck design is the flat deck. There are many ways to build this type of deck because it is practical and straightforward.
You can choose from a variety of styles for your decking. The most popular choice is composite wood decking, as it has a wide range of color and finish options that blend well into any landscape setting. It's also easy to clean and attractive for pets or children that love to hang out at the poolside.
Decking doesn't have to be boring. We create some great designs that will change your backyard into an entertainment haven!
Easy Maintenance
Many people don't consider this, but wood decks built into the ground are beautiful. They are also much easier to maintain.
Like any other area of your property, a swimming pool deck will need some maintenance every so often. This step is especially true if you live in a room with harsh weather or lots of moisture. It's essential to accommodate for this by choosing products that are easier to care for and maintain.
A deck is a significant investment, and for this reason, you should maintain it properly. If you don't care for your patio, the wood can split or crack due to extreme weather conditions (cold/hot), improper cleaning, etc.
Materials For Decking
Decks are an excellent way to create attractive outdoor spaces for entertaining, relaxing, and enjoying your backyard. Patios can be a great addition to a house, but they're not without their challenges. There are lots of things you need to know before you begin your deck project. Below mentioned guide will give you everything you need to know about choosing materials for decks.
Concrete
You can obtain the ubiquitous light grey concrete surround in more than one color. Unless you're an expert do-it-yourselfer or your assistants can handle the job, a professional should pour a concrete pool deck or surround. The concrete decking can keep cool even at the highest temperatures. It comes with an easy maintenance plan and feels good to walk on. However, wet concrete may be slippery if it is not textured or brushed. Adding small pebbles or rocks to the surface will prevent slipping.
Wood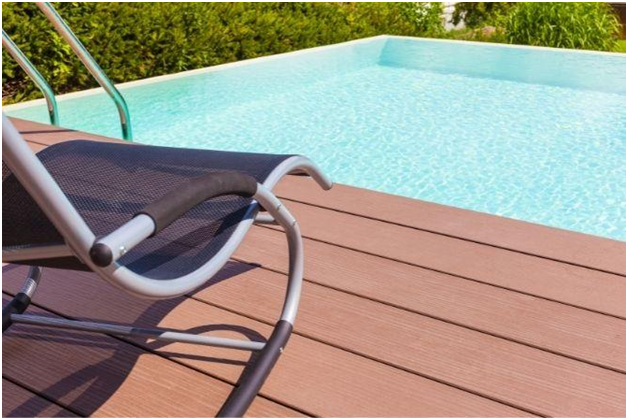 Wood types suitable for pool decks can vary widely, but not all are suitable. To protect your deck from water and insects, pick a wood that repels moisture, such as redwood, teak, cedar. You must construct a decking floor joist system on which you will install the decking boards.
You can build wooden decking right over a concrete or brick patio. As a result, decks and stairs are often built around above-ground pools using this material. While wood is a natural product, even the most durable types need sealing every year. Generally, wood decking needs to be refinished every three to four years, including sanding and sealing.
WPC Pool Decking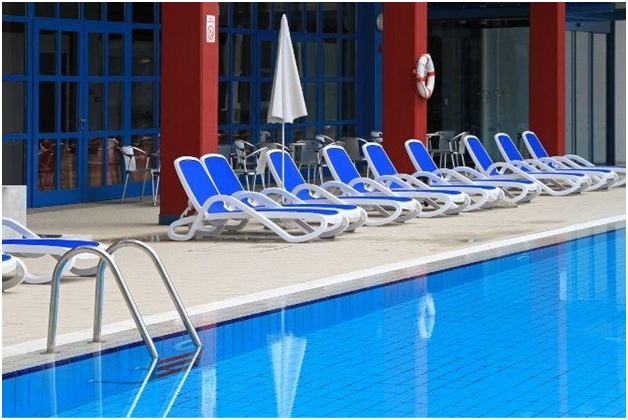 Unlike wood, WPC doesn't rot, splinter, fade, or require maintenance. It is more cost-effective than other deck materials in the long run because it does not need care. Another disadvantage of WPC is its tendency to become hot underfoot.
To Wrap Up!
Decks come in all shapes and sizes. There are many tips to consider when selecting the perfect pool deck for your home and lifestyle, but we hope this guide will help you take the first step towards building a great patio. If you're looking for more information about pool decking, we invite you to visit our website today.
Contact Us
30 Kallang Pudding Road #04-04
Singapore 349312
+65 8616 2206
By Appointment Only (in line with Covid 19 Movement Restriction Protocol)