Chengal Wood Decking – A Beautiful, Durable and Eco-Friendly Choice
Decking comes in many varieties as a flooring option, and you can use it in various places. Chengal decking is the most common type of wood decking used in Singapore. The reason for its use is its hardness and durability. It lasts more than any other type of wood. When building a deck, you have to consider what kind of style and design the homeowner is looking for. Sometimes this can be easy because certain design styles seem to repeat themselves year after year, such as the contemporary or contemporary modern look. In this post, we will talk about all things you should know about Chengal wood decking in detail.
What is Chengal wood?
"Knight of Woods", Chengal wood is one of the most valuable and rare types of wood. Chengal trees typically grow in rain forests, which means they need rain throughout the year to survive. Chengal wood is a lightweight and durable hardwood. Chengal has a unique grain pattern, with broad stripes of light coloured sap. Wood has been used for furniture making since ancient times due to its exceptional durability and toughness. It is effortless to work with and machines well without much wear on cutting tools.
What is Chengal decking?
Chengal is an eco-friendly hardwood decking material that has been used for centuries in Asia, particularly in Japan and Indonesia. The wood is a combination of resin and a colourant with a natural binder. You can also apply it to concrete mixtures.
 
Why You Should Choose Chengal Wood Decking
If you're looking for the perfect decking material for your outdoor space, look no further than Chengal wood. This sustainable and sturdy alternative to traditional timber is one of Singapore's most sought after decking materials. It has a lighter colour than many other hardwood varieties, making it ideal for spaces with lots of natural light.
Durable 
The durability of Chengal wood is a significant factor in using this product for various applications. Chengal timber is rugged and durable, making it the ideal material for decking or furniture making. It is strong enough to withstand a good amount of weight. As a result, most Singaporeans prefer Chengal.
A lot depends on the maturity of a Chengal piece at the time of cutting. You see, young Chengal wood is not as strong as mature wood.
Withstand harsh tropic conditions 
Chengal wood can withstand extreme weather conditions or strict usage. It has excellent qualities like strength and flexibility. Chengal is designed for tropical outdoors, with natural pest and water resistance. The natural durability of Chengal wood also makes it ideal for the harsh tropical environment. When you plan to use wooden decking in your house or office, you should consider the durability factor of the wood before you make your purchase.
Need minimal maintenance 
Minimal maintenance is an excellent advantage of chengal wood. There is no need to paint or stain it.
As a rule of thumb, only use water and detergent. You shouldn't have acidic or basic water. If possible, make the water utterly neutral so that wood and water don't react chemically.
It is not advisable to load heavy items on your chengal wood deck. Despite chengal wood structures being robust and sturdy, they can't withstand certain weights. Therefore, it is essential to have heavy-duty designs.
Safety
Safety is the topmost priority of every single person. When you have children, it becomes all the more essential to take care of them. Chengal wood decks are also less slippery than other materials such as concrete. Additionally, they absorb less heat and are comfortable at any time. For Singaporeans who care about safety, chengal decking is the best solution.
Quality
Instead of mature Chengal, people use Young Chengal trees as a substitute. Young Chengal timber is not advisable as it contains excess sawdust and is not as durable. In some cases, homeowners do not know the difference between young and mature Chengal. Also, even if it is mature Chengal, the source of the member is not clear.
Maintenance on your decking after installation!
Wood decking is an essential part of any home, adding personality to your property while providing a space for family and friends to relax.
Wood decks, however, can be difficult to maintain. If you don't do it regularly, it's easy for them to get splinters, cracks or fade in the sun. The solution? Learn how to maintain your wooden deck. Here are our top tips for taking care of your Chengal decking:
Cleaning of the decking
With proper cleaning, your Chengal deck will last for years after installation. You can chemically ruin the sensitive wood if you don't follow the instructions for any cleaning product. Make sure the pH balance is right between your water and cleaning product following the labels. Rather than using a harsh detergent, choose one that won't react too much with Chengal wood. Be sure to protect your deck from too much water and too much cleaner. Don't soak the Chengal decking beyond the point of need. If you do, it will rot and create more work for you.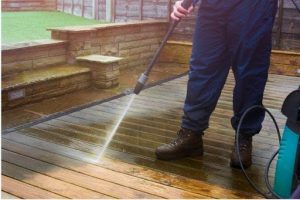 Weight Capacity
Damage can occur to decks when they have a heavy load. To protect your deck from damage, avoid placing too much weight on it. The weight-bearing capacity of wood also depends on the structure and design of the wood. To make it able to hold more weight, choose the one designed in such a way that it can bear more weight than usual.
To wrap things up!
Chengal wood is just what you need for your deck if you're looking for a durable material that will last for years to come. There are many benefits to this type of wood, including its durability and strength, so it is ideal for those who are building or renovating a deck. Once you have chosen decking material for your home or office, you will require a professional to install it; we have professionals for you who are just a click away. Visit our website today.
Contact Us
30 Kallang Pudding Road #04-04
Singapore 349312
+65 8616 2206
By Appointment Only (in line with Covid 19 Movement Restriction Protocol)