Outdoor decks are a great way to increase your home's value and add a lot of fun space for you and your family. You can build decks in various ways, but either cedar or composite materials are most common.
While there are many options for building an outdoor deck, there is no one-size-fits-all approach. In this article, we'll go over the different types of decks available.
Wood decking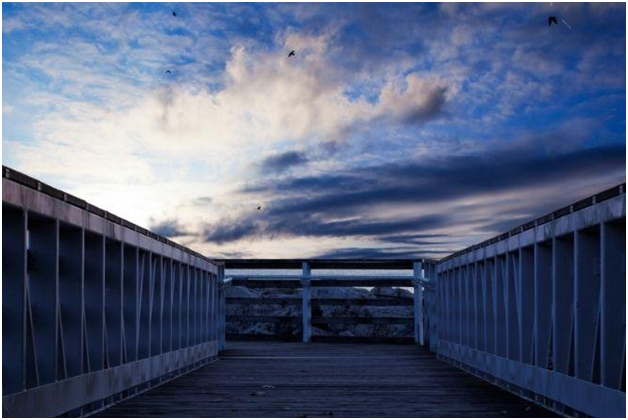 If you consider your outdoor living space options, there are many reasons to choose wood decking. Wood has always been a favourite option for decks because of the natural beauty of any backyard.
Wood is one of the most flexible choices for decking because it can be stained in countless different colours, creating a look that matches almost any design. It can be beautiful, strong, and weather-resistant. It also comes in many sizes, making it easy to customize your deck for maximum comfort and enjoyment.
It's also a viable alternative for people who want to build a DIY deck on their property. However, some common problems occur with wood decks that you should avoid.
Eco Wood Decking
Ageing seems to be inevitable for wood floors. They all end up cracked, chipped and worn out after years of use. If you're tired of seeing that happen to your hardwood floor, ecowooddecking.com can help you with the best solution available right now.
It's called composite decking, made from recycled wood fibre and plastic resin with UV protection added to prevent fading or warping over time. It looks exactly like natural wood, but it's durable and lasts longer than solid hardwoods.
Vinyl Decking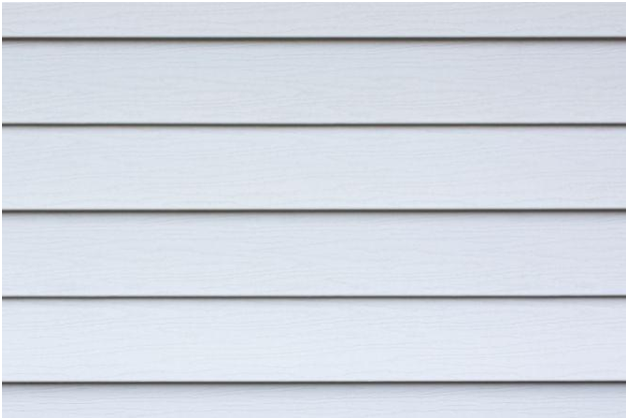 Vinyl decking is an excellent alternative to traditional wood decking because it's low maintenance, durable, and gives your outdoor living space an impressive upgrade. Vinyl decking has been gaining popularity over the last decade due to its versatility and cost-effectiveness.
You can install vinyl decking on almost any surface, including concrete, wood decks, or brick patios. It is also simpler to build than traditional wooden decks or concrete patio covers; this means that you can quickly create a beautiful new area for entertaining family and friends without dealing with long installation times.
Softwood Decking
Softwood decking is designed to be more affordable than hardwood and does not require the same level of maintenance. However, the softwood is initially unsuitable for decking with heavy traffic, but it becomes even more challenging than the other woods when we treat it with chemicals. The result is that the wood becomes more durable and more robust. Therefore, it is suitable for decking applications. In tropical countries like Singapore, softwood isn't customarily grown. You can get more details from our website.
Wood Composite Decking
Wood composite decking is another option for eco-friendly decking. Composite decking has natural products derived from the earth. Where the decking comes from generally determines its characteristics and specifications. Since wood flour has a natural tendency to mimic wood, you could say that it behaves much like the real thing. Among the many benefits of composite decking is that it is resistant to UV rays, which implies that you do not have to stress the damaging effects of sun exposure.
Pressure-treated Wood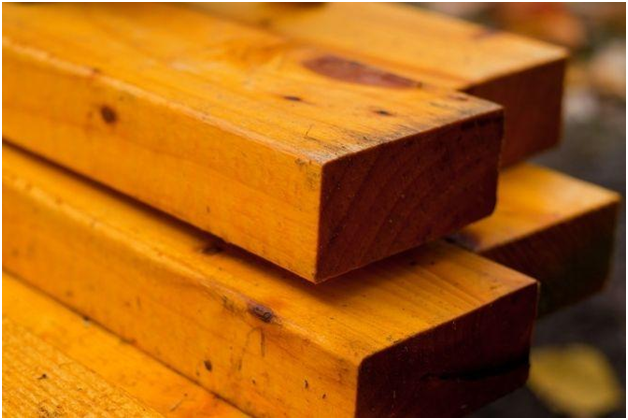 Pressure-treated wood decks can be a great way to enjoy your time outdoors. They are long-lasting, easy to maintain, and relatively inexpensive. A pressure-treated wood deck can last 15 to 20 years without needing replacement. However, there is a lot of confusion about this type of decking. Many homeowners who want to install one don't know how to make an informed decision or what questions to ask.
Resilient tiles decking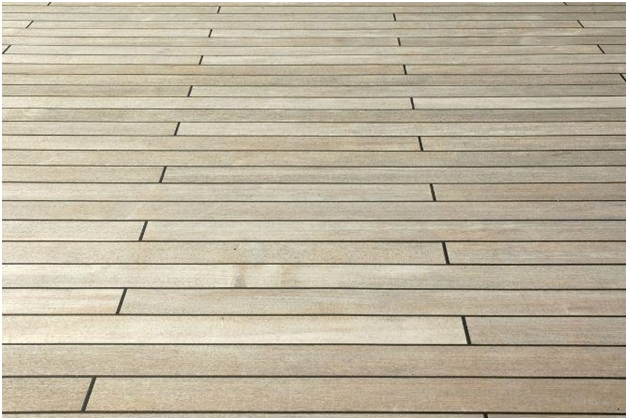 Ceramic and porcelain are the foremost popular materials used for making this type of deck, and they're incredibly durable. The tile designs available for commercial use are very diverse and attractive in commercial settings.
Resilient tiles come in many different colours and styles, so you can find one that matches your décor or the style of your business. Some businesses go with bolder choices that reflect their brand personality. Others choose more subdued options for a professional look.
Resilient tiles are an innovative new type of decking. You can place it anywhere because of its design.
One of the best options is to go with tile-based decking. The tiles are made from a durable material that resists water damage and won't splinter when struck by an object.
Conventional composite decking
Other popular outdoor decking products in Singapore are conventional composite decks. The quality of traditional composite decking products varies considerably, even within the same family of products. In terms of defining what exactly constitutes high quality conventional composite decking, it isn't easy to do so. As a result of their mass-production ease, such composite decking products have become extremely popular in the market, leading to the commercial availability of numerous brands. Aside from the problem of luck when looking for a reputable composite decking supplier in Singapore, it is more important to find a credible decking company rather than going with the chance of finding one. Credible decking contractors would choose suitable composite decking for their residential and commercial projects because they want to ensure quality!
Maintaining decking
Maintaining a wooden deck can be quite a challenge, especially when you have other things on your mind. However, you can protect your deck from weather-related damage by taking many steps. By following these tips, you can make sure your investment lasts for many years to come. As an addition to your home, a deck is a great way to have extra space and enjoy your outdoor space. While decks have become an increasingly important part of home construction, they can also be a source of stress for homeowners. Taking care of your deck is not as expensive as it might seem, yet it is necessary to keep it looking great.
Avoid the elements:
One of the most common reasons for wood damage is exposure to water, sunlight, and wind. When possible, try to place furniture away from the edge of the deck to avoid getting wet whenever it rains or snows. Different decks will require additional maintenance methods, so it's important to know what you'll need before starting.
Clean and refinish the surface:
For wooden decks that have weathered over time, a thorough pressure washing is necessary to remove dirt and grime. If your deck has a solid top coat of stain, try sanding off the top layer and staining again for a fresh look.
Replace damaged boards:
If you come across boards that have rotted or cracked or those that offer a lack of nails, you should take note. Secure them as soon as you can to avoid them completely crumbling.
Choosing the right decking
A deck is an essential element of a balcony, especially in an apartment or house. Throughout Singapore, many people use decks on their balconies. Decks can be a great way to improve the aesthetics and beauty of your home. To find the best deck for your balcony, you need to consider several factors. Here are the top balcony decks you should consider when looking for a deck for your patio. Apparently there are a few factors you should look for when choosing a balcony deck.
Area
Purchasing a new deck that matches your balcony is a must. So, before you buy something new, make sure you measure your balcony's dimensions. For simple measuring, contact our company in Singapore. They will take measurements for you. However, you should select your balcony decking size carefully. Looking for an area is an essential first step if you follow it correctly and you will not have any problems in the future.
Decking types
Decking options on the market come in many different types to choose from a wide variety. It would be best to select your choice of decking on your needs, tastes, and budget. If you are constructing your deck, you should consider the different materials that might be available. If you're looking for the utmost strength in a deck, concrete decking is the very best choice on the market. Wood is a durable, easy-to-work-with material that is perfect for deck construction. Usually, these types of decks are known as timber decking. It is essential to note that this type of wood decking is quite popular because you can easily clean it.
Protection
Having this feature is yet another option to consider, particularly if you have children at the house. It would be best to build the decks using solid materials to ensure that their structure is safe. To determine whether or not your balcony can support people's weight, you should consult your architect. When designing the right deck for your patio, you should pay attention to all of these aspects. You might want to consider choosing concrete balconies if you're going to have the safest and most secure decking in your home. Concrete is a high-speed material, and it is much faster than any other decking material that you can find today.
Cost
When choosing your balcony deck, you should take the cost into account as well. You will find on the market that there are several options to choose from at all price ranges. When selecting a product for your home or business, make sure it conforms to your budget. However, the budget is not the most crucial factor to consider. To help prevent future problems, consider other factors, such as deck quality, especially when making your final decision. It would be best to consider the factors that the top decking flooring options for your house look like when choosing. You should compare all the products on the market to see which one is the best for your needs and finances so that you'll be able to find the right product for your needs.
Pros and Cons of wood decking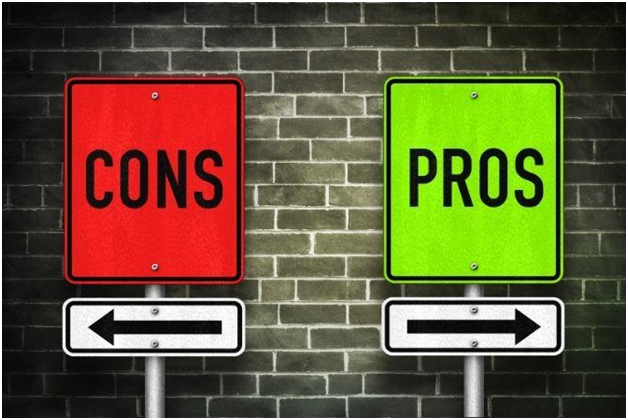 You don't have to invest a great deal of time on design or layout when you install a wood deck around your house. It just lends a unique look to your home. On top of that, it is simple to install and can be affordable if you choose the right type of decking. Good things, however, do not come without challenges. There are flaws in everything; some of them may affect you, while others may not. Before you start constructing decks, let us take a moment to discuss a few of the positives and negatives that you should bear in mind.
Gains
Wood decking does not need much maintenance. All they require is a little cleaning. They will pass years without even low maintenance.
It will surprise you to learn that wood decking (material) has been known for its toughness and durability for ages. As with anything, however, they still need to be maintained and cleaned regularly to make sure they are long-lasting.
Drawbacks
It would be best to be vigilant about your decking material because not all of them are slip-resistant. In addition, some are not even UV radiant. Thus, you should choose more carefully to avoid dangers.
In the end, a careless choice might prove costly. In this case, it will be best to forego the construction of a deck if you aren't on a tight budget. You will face additional burdens and restrictions in your budget as you try to source the materials and design and build it. In addition, you may need to spend extra money on flooring replacement if you choose cheap quality flooring.
Wrap up!
Choosing the correct type of decking for your particular needs is essential if you want your outdoor space to be well designed and comfortable. Decking is available in many kinds of materials, including synthetic materials and natural wood products. With so many other options available, it can be hard to know which type of decking material is right for you. Fortunately, this guide has outlined the top five outdoor decking materials on the market today. If you have any questions, feel free to contact us anytime!
Contact Us
30 Kallang Pudding Road #04-04
Singapore 349312
+65 8616 2206
By Appointment Only (in line with Covid 19 Movement Restriction Protocol)