Making a home with the finest quality material is the guarantee of a safe future. Not only does the inside of the house matter, but the extraneous matter too. Thus, as far as the outdoor is concerned, it is frequently seen that people are opting for wooden decking and outdoor wood flooring for their outdoor area. To choose the best outdoor decking for your home, you should be familiar with the decking itself.
Decks are elevated, weight-bearing surfaces usually attached to buildings like floors. So let's dive right in and discuss the various types of wooden outdoor decking Singapore is accustomed to using in its outdoor areas.
1. Wood Composite Decking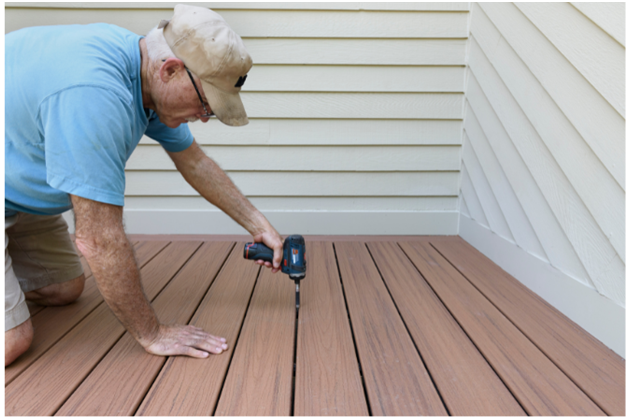 In the modern world, most of the house owners in Singapore opt for wood composite decking. You may wonder why? The answer to this question is its durability.
Not needing natural resources, composite wood decking is gaining popularity among manufacturers around the world. An important thing to consider when buying decking is to look into its resistance capacity. Thus, to make a deck last longer, it has to be heat and UV-resistant. In contrast to traditional wood decking, Outdoor wood flooring would have a smaller chance of dulling if subjected to UV rays generated by the sun for a sustained period. Additionally, in a humid and hot place like Singapore, choosing flooring materials that can keep you cool is imperative. Despite the heat on a hot day, wooden flooring will keep your feet cool.
2. Ironwood Decking
Construction professionals consider ironwood one of the most stable types of wood. It is a very dense type of wood.
In addition, the dense nature of Ironwood outdoor decking flooring can lead to uneven coloration. Despite these perceived imperfections, natural wood still exhibits the magnificence of its underlying structure.
While ironwood features natural beauty, it also tends to crack at the edges and requires regular maintenance to maintain its appearance.
3. Teak Decking
The markets of Southeast Asia, mainly, of course, are an overall market for teak timber. There is a bit of a price premium on this, but it is very much worth it. Teak has a natural pattern, so it has high demand in the wood decking market. In addition, teak has natural oils that act as a protective layer against infestation and water. Prevents water from leaking in. Due to the many benefits that teak has, it is one of the best timbers to use both indoors and outdoors. This product is highly stable despite its medium hardness. Thus, for this reason you can say that it has high dimensional stability.
4. Chengal Decking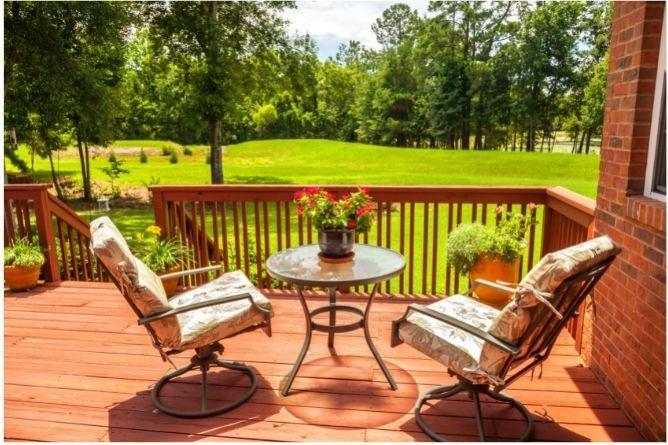 Apart from ironwood and teak decking as natural wood decking options, another popular option for outdoor decking would be to use chengal wood. A sustainable and sturdy alternative to traditional timber, it is one of Singapore's most sought after outdoor decking wood. It is durable, able to withstand harsh conditions, requires minimal maintenance, able to absorb heat, and wil last for years after its installation.
4. Resilient Tiles Decking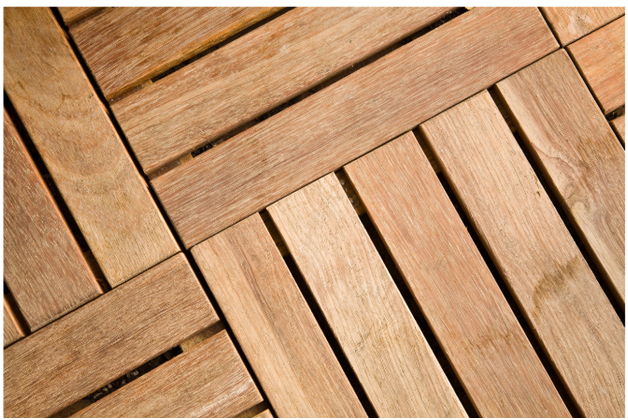 Lately, resilient tile decking is becoming more common in Singapore, where it was unheard of in the past. These tiles have a simple design, make them easy to install, and are an excellent choice for outdoor flooring. The material used for their construction is highly durable and resistant to rain and sun.
However, this material may not be as durable as eco-wooden decking. If the decking is built where there is continuous sunlight, it may fade quickly. It is also essential for you to be aware that some resilient tiles can have slightly weaker slip resistance properties than others. Therefore, if the decking is wet for a long period, it may cause the decking to become slippery.
5. Vinyl Decking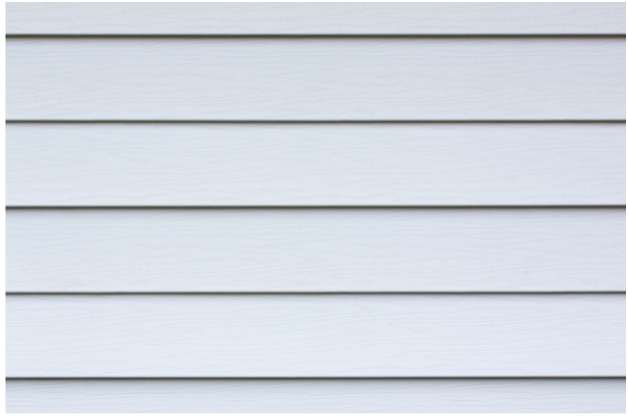 Another type of outdoor wood decking is vinyl decking. It is popular among homebuilders in Singapore. However, it is more expensive than the rest of the wooden deck. In addition, it requires high maintenance.
In addition to being a value-for-money alternative to high-maintenance and expensive decking materials, this is also a durable and cost-effective alternative to wood. Moreover, vinyl outdoor decking is water and heat-resistant. You can consider it as an ideal decking material according to Singapore's. You can choose from different shapes, designs, colors, and patterns, so you can get the look you want.
6. Conventional Composite Decking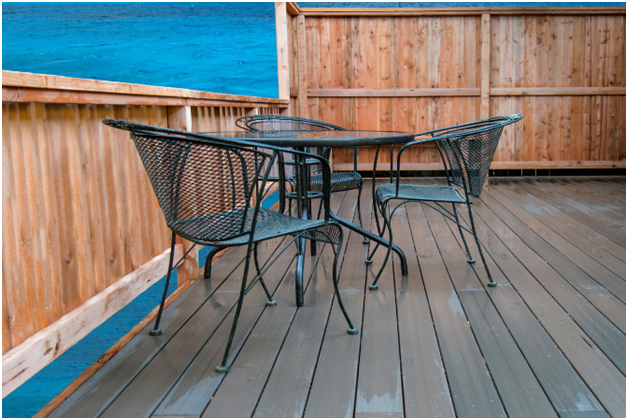 An alternative type of composite decking product that is commonly used in Singapore is conventional composite outdoor decking. There is a need to locate a reliable supplier of material to find a reliable composite decking product. As a result, reputable decking contractors can ensure consistent quality throughout their residential and commercial projects by choosing composite decking of high quality.
7. Treated Soft Wood Decking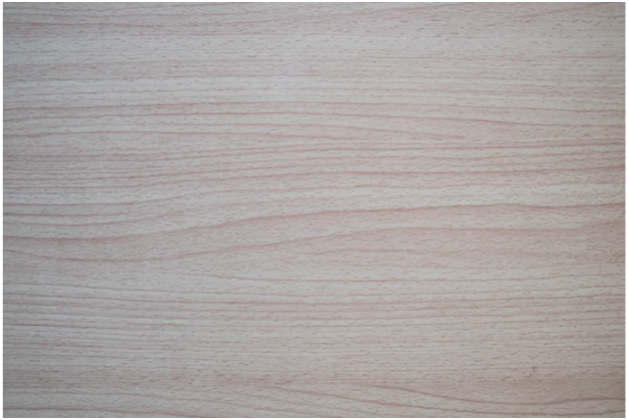 Softwood species usually do not match the decking requirements or projects requiring heavy walk-in traffic, such as decking for indoor use. The softwood becomes more complicated and more substantial after chemical treatment. It is, therefore, possible to use such a product for decking purposes as well. This makes the product a suitable material for decking purposes. Then again, there are some tropical countries, like Singapore or Malaysia, where softwood is not normally grown. Such decking's surface can easily take on wear over time due to the material being able to endure a great deal of weight.
Tips to Maintain Your Outdoor Decking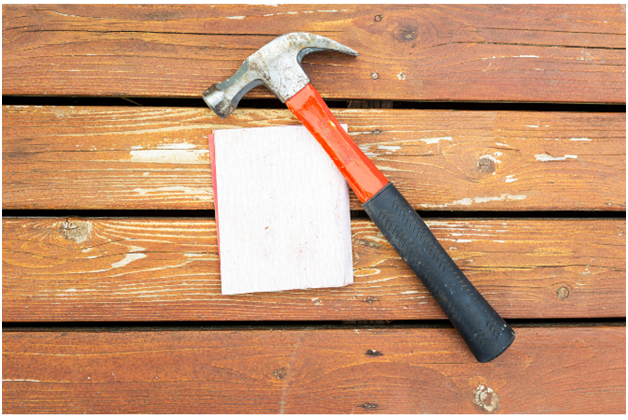 Once you have installed an outdoor decking, it is time to look upon dos and don'ts you can keep in mind to make the deck last longer. Outdoor decking needs to be of sturdy and robust material with the resistant capability to last long. Hence, it is recommended to keep it cleaned regularly to keep its shine constant.
Wood flooring colour can deteriorate over time, and if you have wood decking, there will undoubtedly be discolouration, stains, or even mould. So, if you want to maintain the quality of your wood flooring, it is best to clean it from time to time.
To maintain the appearance and brightness of your wooden floor, it's a good idea to re-stain it occasionally.
CONCLUSION
To conclude, you should carefully choose the best outdoor decking in Singapore by keeping in mind the quality, durability, design, heat, and UV resistant characteristics. However, the decking should be kept clean and maintained to avoid wear and tear. If you want to install the best outdoor decking at your place, you may consider sggoodwood.com for this purpose. We provide the best quality outdoor wood decking for your house.
Contact Us
30 Kallang Pudding Road #04-04
Singapore 349312
+65 8616 2206
By Appointment Only (in line with Covid 19 Movement Restriction Protocol)